How Neat Helped HubSpot Create More Equitable Spaces
Amy Martin, Nov 7, 2022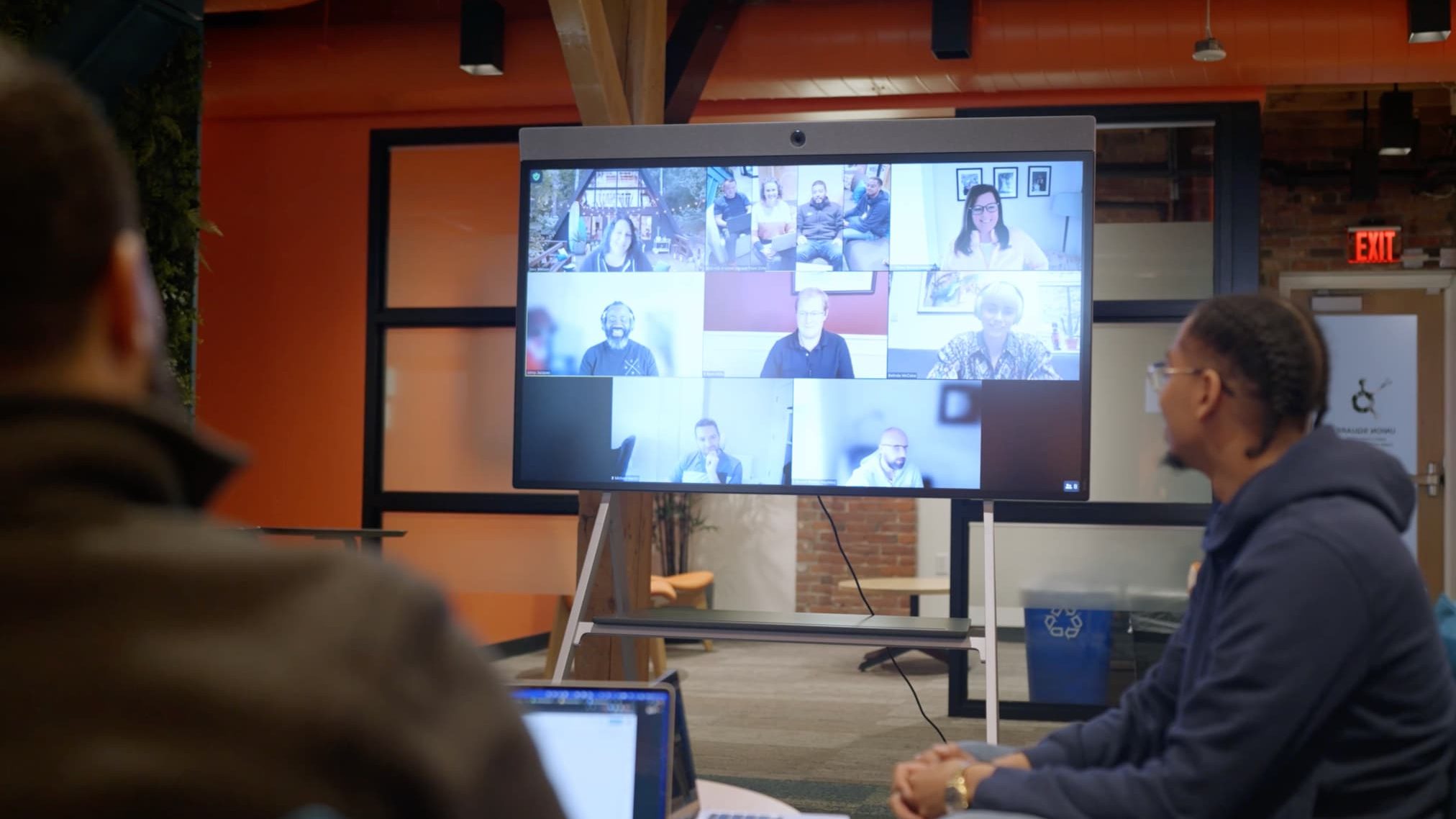 HubSpot is a leading customer relationship management (CRM) platform offering software, services and support with the goal to help companies grow better. A key tenet of HubSpot's mission is to "grow with a conscience, and succeed with a soul" and that sentiment permeates the company's culture and environment. Ask any HubSpotter and they'll tell you that HubSpot invests in its culture like it invests in its products, and that means creating an equitable and inclusive environment that makes their employees happy to be at work.
HubSpot was an early adopter of video, leveraging Zoom as their collaboration platform, but initially their technology was geared more towards the in-room experience that allowed their 7000+ employees across 13 global offices to collaborate with each other and with customers. However, hybrid work is now the norm for HubSpot, with 88% of employees either flex (moving between remote and office) or fully remote, so they knew they needed to make changes to ensure that wherever people were working they always felt like they were sitting at the same table together. Neat was the answer.
Neat was able to get us as close as possible to that equitable experience where you could really clearly see people in the room and hear people in the room, even if you were not in that room with them

Courtney Lelinho, Director of Collaboration Technology for HubSpot.
A key experience for HubSpot is Neat Symmetry, which bridges the gap between remote and in-room participants to bring everyone close up on screen, so everyone can be easily seen and heard.
"I remember joining a call where there were three people in the room and a few of us remote. Before you knew it, the people in the room were talking to each other and I didn't feel part of the meeting," said Ken Papa, Senior Director of Global Real Estate for HubSpot. "Later I saw Neat in use for the first time and I'd never experienced a Zoom call where there were folks at home and in the office and we felt like we were all together. That's equity."
"Going into a hybrid work environment, we needed to think more about the experience of remote participants. Through the pandemic we got used to seeing each other in a box and feeling chemistry through a lens, and we needed that to continue," said Belinda McCabe, Associate Product Manager for Collaboration. "When we began deploying Neat, we surveyed people using the rooms and remote participants to get feedback about how they felt about the new technology. Remote participant satisfaction rates went through the roof since they could see and hear better, and feel part of the meeting."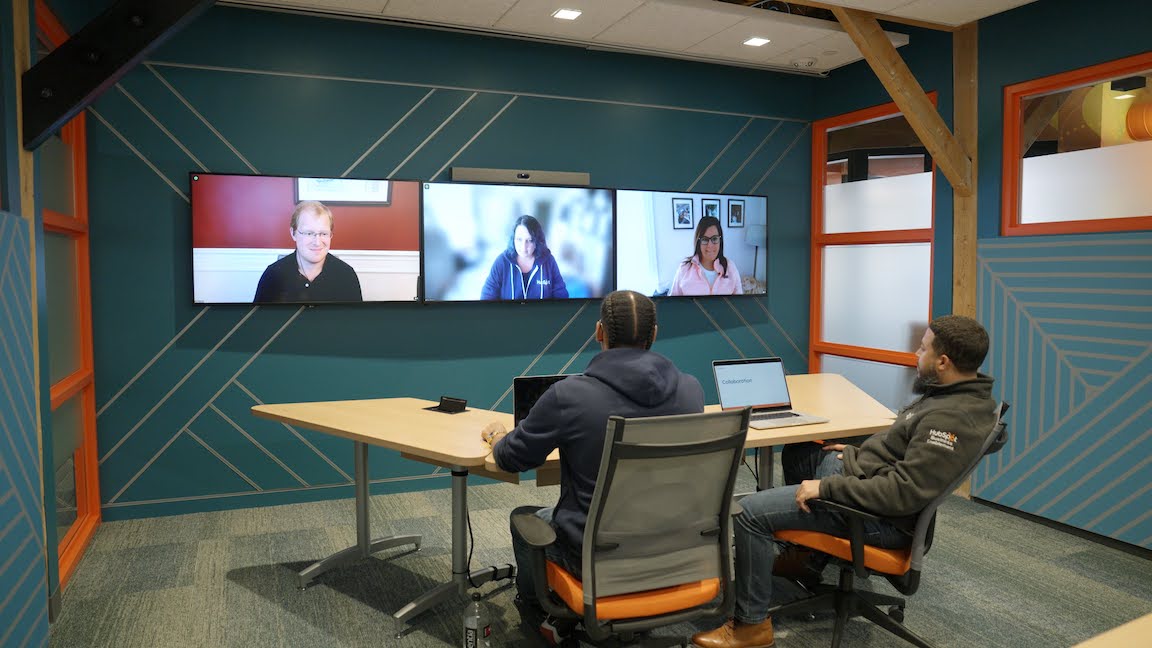 HubSpot decided to update its office space to support greater equity for all users, remote and in the office, by rethinking their meeting space technology, furniture layout, and what capabilities existed in different spaces. Some of the changes include putting dual screens in every room so people can see remote participants as well as content being shared, and rethinking meeting room furniture and layouts to make sure everyone is facing the camera. They also made sure that common areas include seating and technology that make it easy to collaborate quickly for ad-hoc discussions.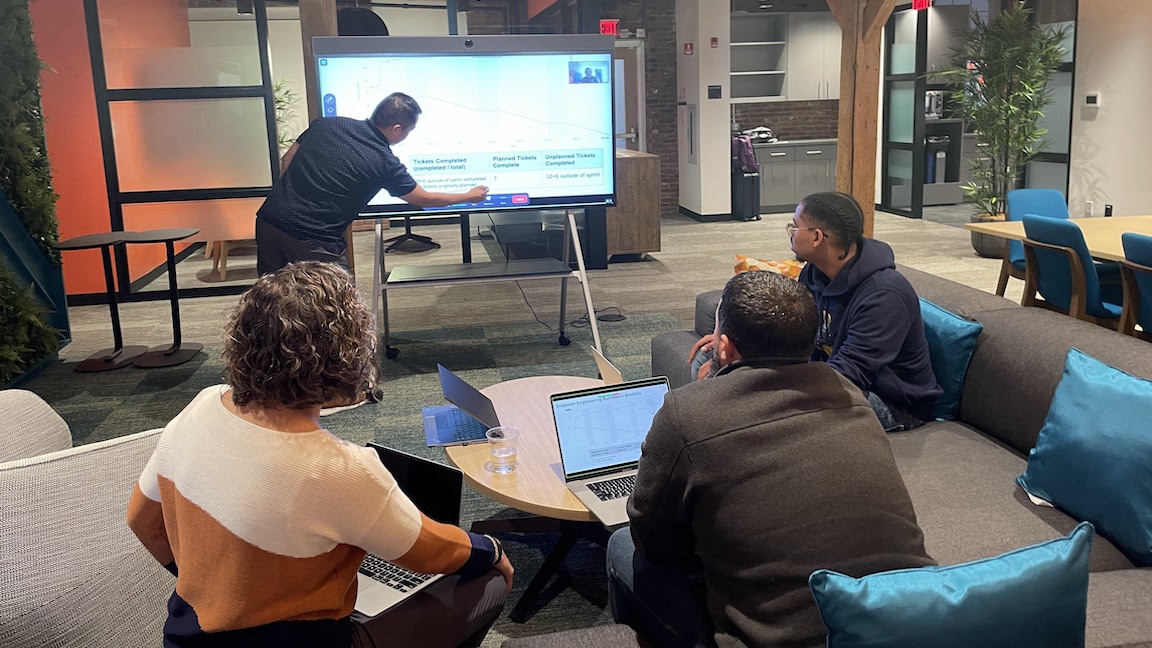 With a hybrid workforce, people now go into the office for a purpose rather than a routine. They choose their work location based on the type of work they need to get done that day, and often whether their team will be in the office as well. HubSpot wants the experience to be similar whether you're at home or in the office, and simplicity is key.
The shift to hybrid work has encouraged us to build spaces that are inclusive and really purposeful. No one wants to go back to the office to sit at a desk. We want employees to use the space for a reason or purpose and we want the technology to be easy to use and impactful as well.

Jimmy Yan, Principal Engineer of Collaboration Technology.
The simplicity of Neat's devices is a key piece of the successful partnership with HubSpot.
The all-in-one Neat Board has made it easy for HubSpot to create flexible and movable collaboration spaces, while the sleek Neat Bar delivers a powerful solution for HubSpot's meeting rooms that makes it easy for users to simply walk into a room and start a meeting, so they can focus on the meeting experience rather than troubleshooting or installing the solutions.
Working together, HubSpot has used Neat and Zoom to create an office space with technology that fits the needs of its employees around the world, whether they're in the office or remote. As partners, we'll continue to push the envelope of what is possible and create the best environment for collaboration and inclusivity.