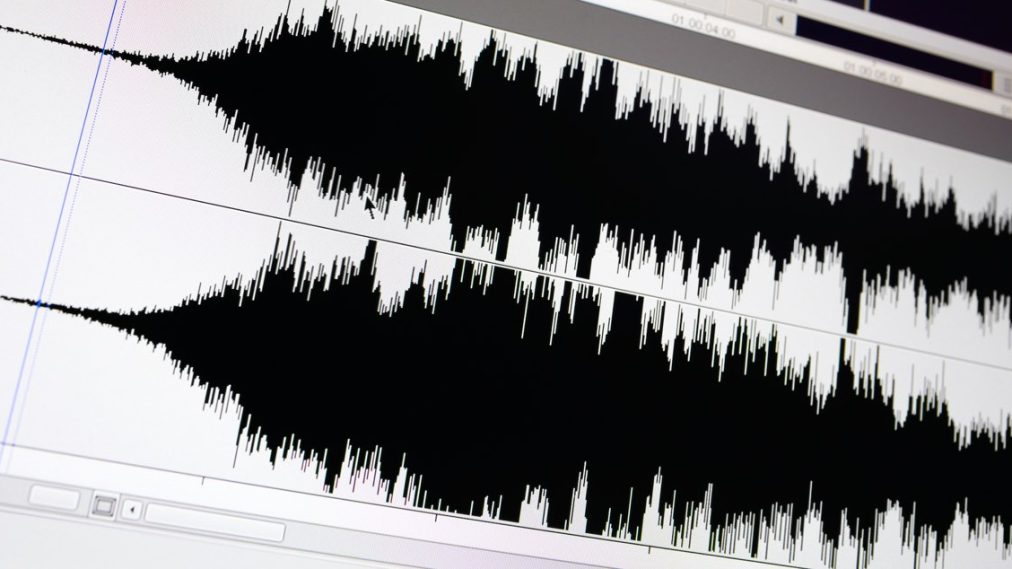 How the COVID-19 lockdown is inspiring me to teach my seven-year-old son more about video and vice versa.
Being in lockdown and working from home presents all kinds of creative challenges, especially if you have kids. However, for me, it's proving to be a unique and rewarding opportunity to not only teach my seven-year-old son things outside of his assigned schoolwork, but also enabling me to learn more about my work.
As part of the Neat software team, I specialize in audio, ensuring we have optimal sound quality throughout all our products. Since I do everything on my laptop, I usually work a lot from home and generally find it very easy. That was until the lockdown. Now, I look after my son all day, as my wife still travels to work. And although it can sometimes be a bit of a juggling act, it's inspired me to do things differently.
Setting up Neat Bar with my son
From the start, I thought, how can I make this situation most productive and enjoyable for both my son and me. So aside from his schoolwork, I decided to give him a few extra tasks. For example, I asked my son to set up my Neat Bar and connect it to our TV while I watched and guided him through it. It was great because he was eager to learn and thanks to the simple installation guide, he was able to go through the whole out-of-box experience and grasp everything pretty quickly.
That was the first time. Now, whenever I need to re-setup the Neat Bar because it's in our living room, my son does it all on his own! He knows how to use the controller, so he can dial into meetings, zoom the camera in and out and adjust the microphone, etc. He intuitively understands every function, which makes me feel incredibly proud.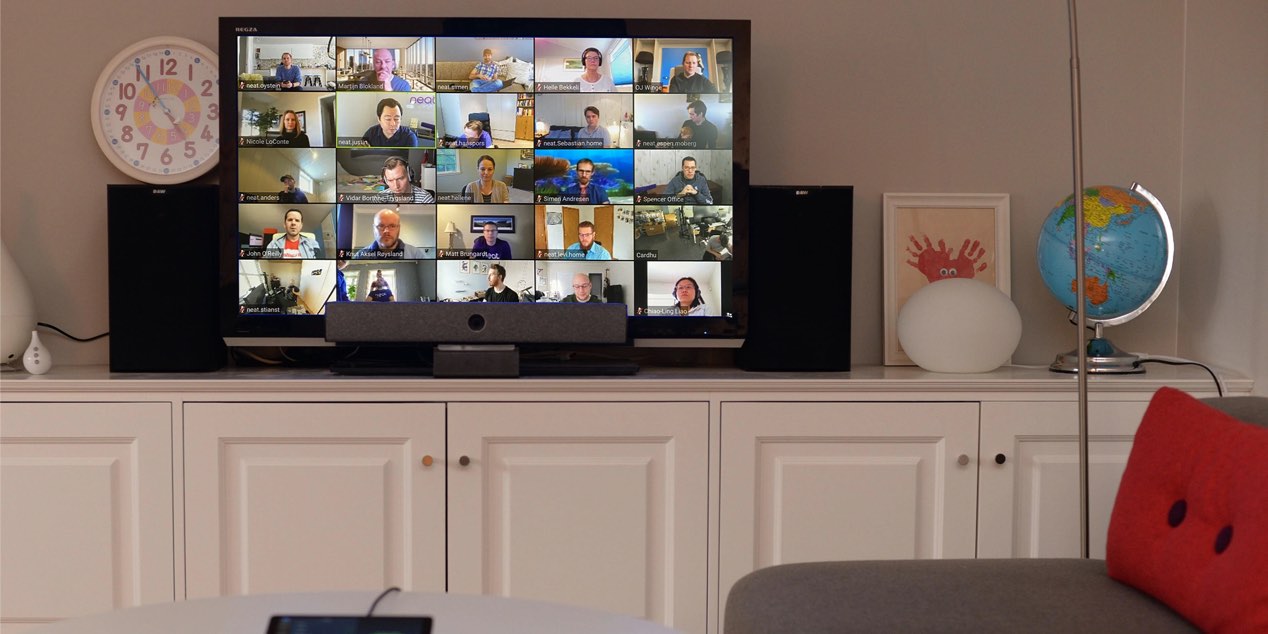 Connected to classes
He uses the Neat Bar to connect with his teacher and school friends, as well as keeping up to date with the Japanese classes he takes. Last week he learned how to make a Japanese rice ball called an onigiri. He sat in front of the TV and using the coffee table, assembled everything along with his tutor. Video collaboration works very well for those kinds of activities, and they had a blast.
It's brilliant that the Neat team has created a device so simple, even a kid can quickly learn how to use it.
Helping with audio tests
My son is curious about a lot and asks many questions about my work. I try to explain as clearly as I can. That often forces me to describe what I do in a very straightforward way, which I find increases my knowledge too by helping me see things in an entirely new light.
Recently, my son's been helping me test the audio software I've been working on, part of which involves removing acoustic echoes. When I'm testing and recording, it's nice to have him on the other end of the call instead of one of my colleagues at Neat, as it enables me to ensure the audio processing works just as well for children's voices as it does for adults. This lockdown period has presented the perfect opportunity to do that. The best part is my son gets to hang out with me and have fun while I'm working.