Device Leasing Made Easy
Neat, Jul 7, 2020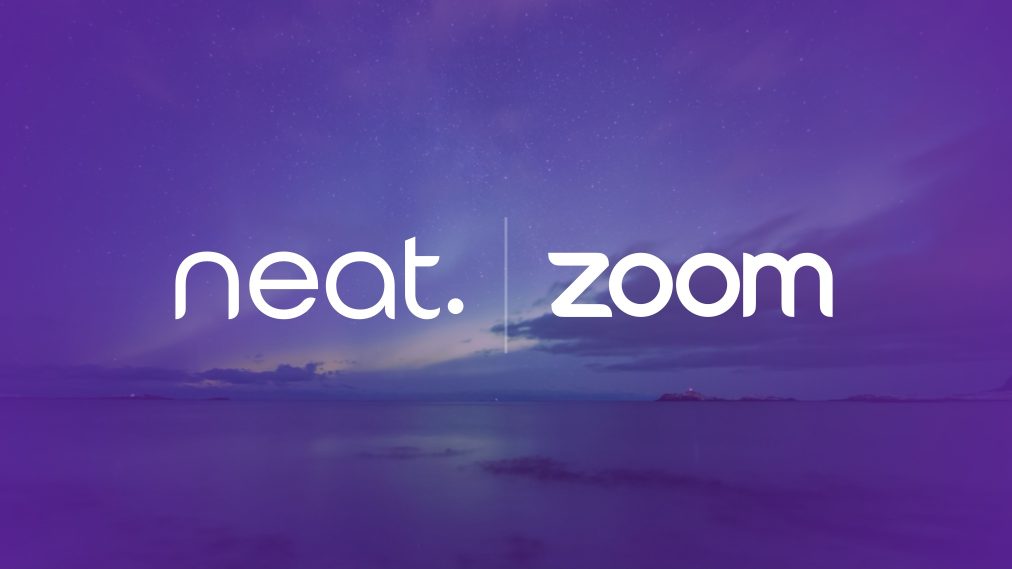 Now you can deploy Neat devices as part of Zoom's new game-changing subscription offer, Zoom Hardware as a Service.
They say like attracts like. So when one game-changer meets another, it's dynamite!
Neat is offering US Zoom customers the opportunity to more cost-effectively deploy our pioneering devices as part of Zoom's game-changing Zoom Hardware as a Service (HaaS). With Zoom HaaS, US Zoom customers can now equip their huddle rooms, meeting rooms, executive offices, remote offices, open collaboration spaces or personal workspaces with Neat's world-class hardware devices through various budget-friendly subscriptions.
Offering hardware refreshes at an affordable, fixed monthly rate, Zoom HaaS makes it easier than ever for US Zoom customers to gain access to our latest and greatest video communications technology. That includes all Neat devices: Neat Bar, Neat Pad, and once available at the end of October, Neat Board.
Neat is exclusive to Zoom
When you choose a Neat device, whatever meeting space you're in, you can rest assured that your Zoom Rooms will perform like never before. Why? Because Neat was created exclusively for Zoom. Our sole aim is making Zoom customers happy by delivering the most incredible Zoom Rooms experience imaginable. Each day we wake up wondering how we can make Zoom Rooms better, smoother and smarter by continuously developing simple and elegant purpose-built devices that perfectly complement Zoom Rooms. We ONLY care about Zoom customers. No one else!
Neat wholeheartedly supports Zoom Hardware as a Service and has been helping the Zoom team right from the get-go to facilitate the best possible delivery of Zoom HaaS throughout the US.
Why choose a Neat device?
As COVID-19 continues to challenge organizations globally, and the new normal dictates how we conduct our lives, Neat provides innovative, future-proof devices that are easily accessible and simple to set up, affordable and offer significant health benefits. Each one includes all necessary cables and mounts to get you up and running fast. They also incorporate features such as auto awake and special environmental sensors that monitor air quality, humidity, CO2 and organic chemical levels in the room (scents, odors, etc.), helping to keep you safe and well. Here are some other perks you can expect from Neat devices:
Neat Bar
Neat Bar packs a helluva punch and brings top-quality audio and video to your Zoom meeting, huddle, focus or open spaces for up to ten people. Near Bar auto pairs with Neat Pad, our dynamic controller and scheduler, which comes as a package with Neat Bar. Aside from WiFi capability, you can seamlessly share both audio and visual content via an HDMI cable. Neat Bar instinctively frames you perfectly too. What's more, it has a superior audio range and Neat Audio Processing, meaning no garbled 'double talk' issues.
Neat Pad
Neat Pad is a sleek looking touch screen with two knockout functions. You can configure Neat Pad as a controller inside your Zoom Rooms and scheduler outside your meeting rooms. Even those without video! Neat Pad enables you to connect either wired or wirelessly to your network, and with just one Power over Ethernet cable never runs out of battery. Better still, Neat Pad works with any other Zoom Hardware as a Service vendor or PC-based Zoom Rooms out there.
Making your Zoom Rooms Neat
Making your Zoom Rooms Neat couldn't be easier or more cost-effective with Zoom Hardware as a Service. Prices are as follows:
Neat Bar and Neat Pad – US$ 110/mo per device
Neat Pad only – US$ 25/mo per device
All management of Neat devices is via the Zoom Admin Portal, with all software updates securely applied through Zoom. For more info on Zoom Hardware as a Service, see here. For more info on all Neat devices, see here.