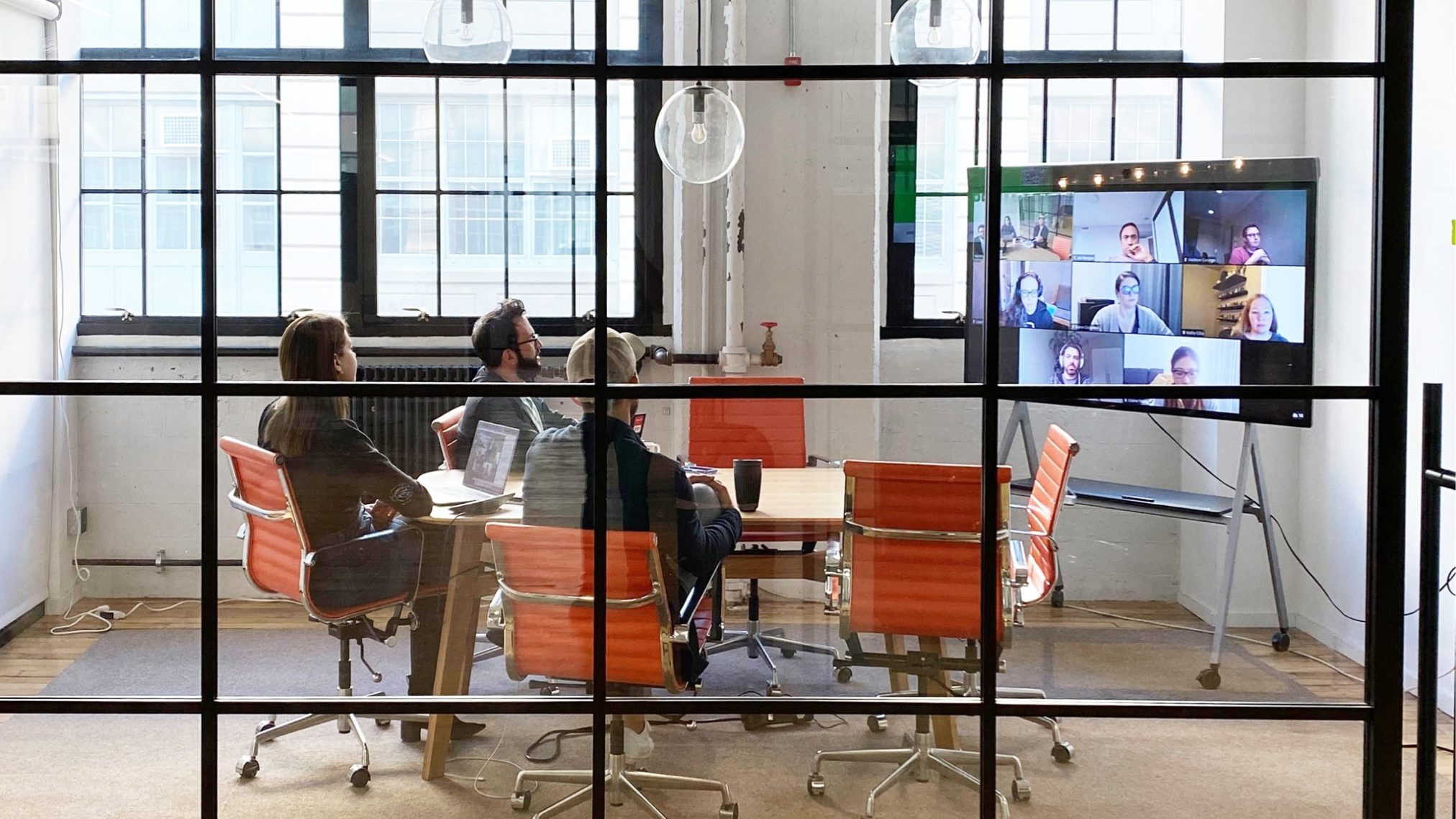 Unique online donation platform Fundraise Up combines Neat and Zoom to strengthen its collaboration with some of the world's leading nonprofit organizations.
Fundraise Up is a New York-based company that uses advanced AI technology and machine learning to provide a cutting-edge fundraising platform for nonprofit organizations such as UNICEF USA, The World Health Organization and The Salvation Army UK.
Based on e-commerce principles, Fundraise Up's unique online solution leverages data to individualize the donation experience, making it easier and more convenient for people to donate to their favorite charities and causes.
Fundraise Up also makes it simpler for companies to partner with nonprofits by embedding an organization's donation form directly on their corporate website.
Before March 2020, Fundraise Up was already using Zoom to engage with several clients. But when the pandemic struck, Zoom became vital as everyone vacated the office and pivoted to remote working. Then, as lockdowns eased and employees returned, the company started thinking about which hardware technology could amplify its Zoom experience.
Not wanting to have lots of peripheral equipment scattered everywhere across its office spaces – separate cameras, microphones, monitors and keypads etc., and worrying whether they'd connect or be compatible with each other – Fundraise Up sought a more streamlined set-up. After discovering Neat, they were keen to try our devices with Zoom Rooms.
"We're constantly looking to take the company to the next level, so we couldn't have our senior leadership squeezed in around a webcam on a laptop," said Nic Miller, Director of Partnerships. "We needed to have something better in place so we could utilize our conference spaces to maximum advantage."
Establishing a unified system
Starting with an initial purchase of our Red Dot Award-winning Neat Board, Fundraise Up deployed it with Zoom Rooms across some of its meeting spaces as part of a unified system. With little to no instruction from IT, employees found it incredibly easy to adopt and were soon familiar with much of its functionality and capabilities.
For example, Neat Board's 65-inch high-definition screen and far-reaching audio output mean Fundraise Up can elegantly place multiple people around the room without anyone having to bunch together, squint or scoot up to the device to see or hear more clearly. Unlike when they were previously using a laptop or PC, everything just works and is easily accessible.
They can also wheel Neat Board between rooms and position it wherever they want. As a result, employees can sit comfortably within any space throughout Fundraise Up's offices while hosting more rewarding and meaningful meetings with some of the world's most powerful and impactive nonprofit organizations.
The deployment and adoption of Neat Board proved to be so successful that Fundraise Up invested in Neat Bar not long after for better optimization of its other conference rooms.
"When we received Neat Board, we all just automatically gravitated to it and intuitively figured out how to use the controller to start meetings," said Roger Aguiar, Administrative Manager. "And it was the same with Neat Bar. The great thing about Neat is that you can just plug in the devices and be up and running straight away."
Simplifying the entire Zoom experience
Although Fundraise Up sometimes visits potential clients in person, most of its sales process centers around digital communication. That involves not only Zoom Rooms but also Zoom Phone. So, besides enjoying crystal-clear audiovisuals with Zoom Rooms, the company was delighted to discover how easy it was to integrate Zoom Phone with Neat Board and Neat Bar.
What's more, enhancing the Zoom experience further, employees can easily sync their Zoom contacts and use Neat Pad as a dial without worrying about anything else. Another significant plus was managing the booking of rooms more readily, especially considering Fundraise Up's employee count is rapidly expanding as the company continuously grows.
Finally, with its in-person and remote teams now better aligned, everyone feels culturally more in touch, mainly thanks to weekly meetings where those at the office can catch up with their remote colleagues on Neat Board or Neat Bar as if they're right there in the room.
"Neat has made meetings fun, and I don't know if you can say that about any other platform," said Nic. "Also, it's because of the technology that Neat and Zoom provide that we're in a position to liaise with renowned nonprofits and facilitate an increase in their donation revenue. Ultimately, that's helping them change the world."
Visit Fundraise Up to learn more about how it's committed to ensuring nonprofits get better donations from happier donors.