Delivering the Goods
Neat, Jul 6, 2020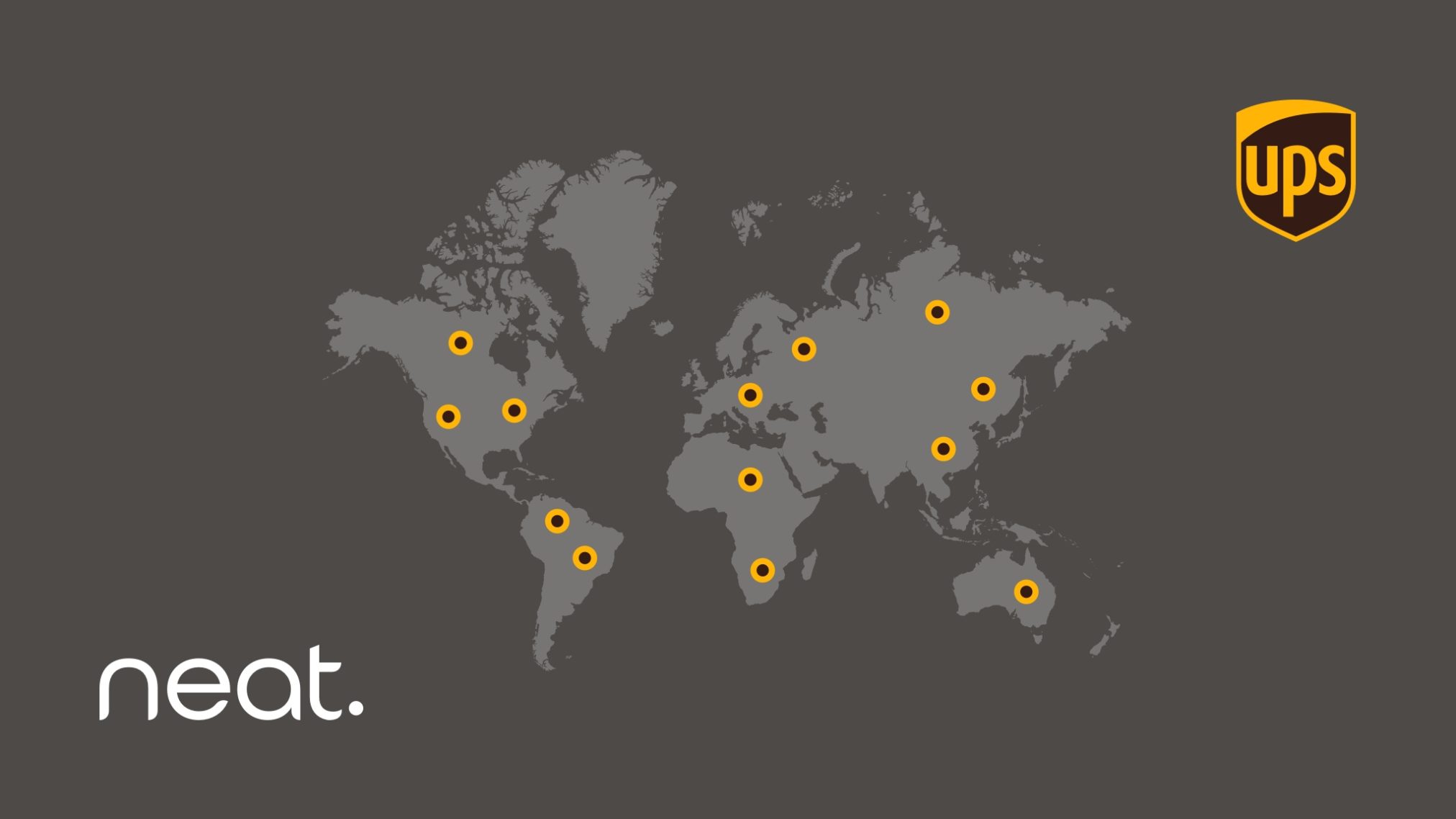 Greater demand for Neat devices leads to faster shipping throughout the US, Europe and soon the Asia-Pacific region.
Thanks to the encouraging support of many amazing Zoom customers, we're experiencing strong growth. We recently moved into a larger office space in Oslo, and we're starting to add further distribution centers to our original UPS global distribution center in Louisville, Kentucky, US, which has been operating since we launched in January 2020.
Neat's primary goal has always been to deliver the best possible experience to Zoom customers everywhere. It not only includes providing pioneering video devices and specially designed accessories but also being able to easily buy them directly online and get them shipped globally within days. To more effectively supply our rapidly evolving European customer base, we're proud to announce the opening of our European UPS global distribution center.
New European distribution facility.
Our new Venlo depot in the Netherlands allows us to deliver Neat products to our European customers within 1 – 3 days of ordering. As in the case of our first customer delivery in Belgium, even same-day delivery is possible in some instances! We repeatedly aim to make the buying and delivery process a smooth one, and having a distribution center in Europe means we can deliver faster and more efficiently. Most importantly, our EU customers no longer have to deal with the complexities and costs of importing equipment from the US.
Neat adds California distribution facility.
Our strategic relationship with UPS enables us to expand operations to new countries throughout the world and hundreds of locations in the US, so we will continue to focus on having products available where they are needed most.
Directly following the launch of our Venlo facility, we'll be opening a second US distribution center. This time in California, which will allow us to improve our UPS Ground package delivery service by over 50%, saving customers time and money, as well as helping to reduce our carbon footprint.
Neat offers same-day shipping on all in-stock orders before the designated cutoff time. For more details on cutoff times related to your shipping address, please see here.
Japan, here we come!
Last but not least, we are in the process of setting up a distribution center in Japan to more closely serve all our customers across the Asia-Pacific (APAC) region. We expect to have this facility operational in August 2020.
Partnership is key to our success.
Neat moves quickly, but we are very methodic in our delivery to ensure our systems and processes can support our expansion in a smart and automated way. Our strategic relationships with our partners, combined with our ability to execute quickly as an organization, enables us to 'make things happen' in short periods of time. None of this is possible without great partners, and in this case, UPS is deserving of many thanks from our team for their continued time and efforts in helping improve our overall delivery experience.
And, we're just getting started. Last year at this time we had just started evaluating distribution partners and today we have three facilities operational and thousands of deliveries under our belt. These are exciting times for us and we appreciate the opportunity to make your Zoom Rooms Neat.