Creating the Ultimate Meeting Space? It's All about Communication.
Hayley Cannon, Apr 6, 2023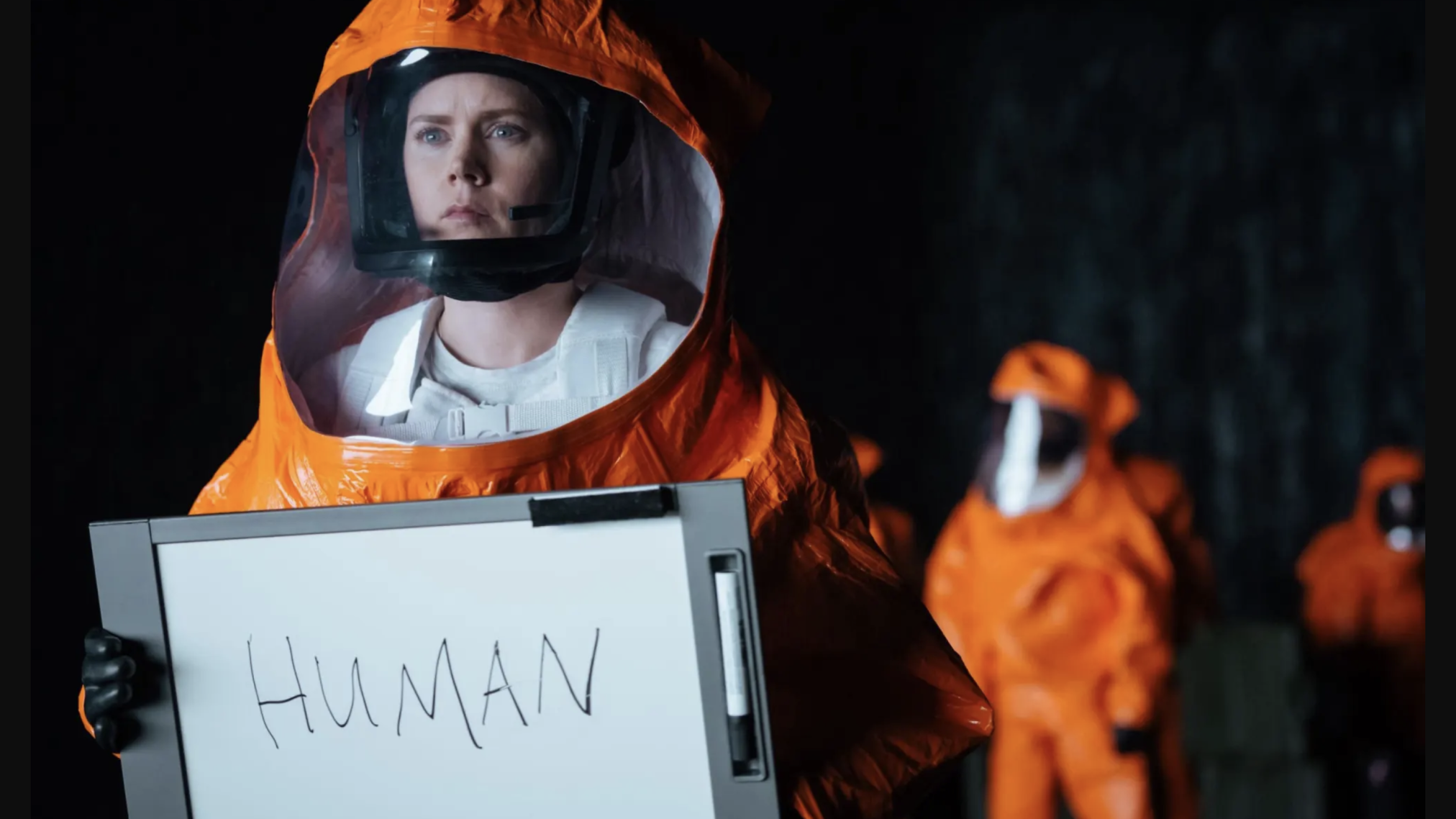 Planning your next meeting space? Here's 5 killer questions you should be asking to guarantee success.
Perhaps you're an Office Manager, tasked with squeezing an ever-increasing amount of video rooms into the office to support your hybrid workforce. Or maybe you work in IT and have a brief to find the best audio-visual equipment for your budget. Whatever your specialism, you've probably already noticed how important it is to talk 'inter-department'. Gone are the days when technology dictated room design. Modern, streamlined video devices have opened up a wealth of opportunities for IT and interior designers to work together, to create highly functional spaces that are as user-friendly as they are visually striking. That doesn't mean it's easy though, getting everyone on the same page. Especially when you're wearing different hats, and maybe even feeling like you're speaking different languages (like poor Louise here, trying to talk to aliens in the sci-fi hit Arrival!) Don't worry, we're here to help. Make sure your meeting space planning team is on track to create something impressive with our essential discussion points below.
#1 Have we got everyone we need in the room?
The first question to ask is do you have all the right people in the room. Obvious right? And yet so many companies fall at the first hurdle because they think they can still plan meeting rooms the same way they did five years ago.
Let's get clarity. Your meeting space planning team should include stakeholders in IT, Procurement, Facilities Management, Office Management and anyone else that has a say over budget and final sign-off. You may also want for support from external consultants such as designers and architects. And naturally, if you want help from us at any point you can chat online with one of our representatives, available 24/7 at neat.no.
#2 How will we deliver meeting equity?
74% of U.S. companies are using or plan to implement a permanent hybrid work model.

www.zippia.com/advice/hybrid-work-statistics
With an increasing number of companies committing to a hybrid future, it's vital that remote and in-office teammates feel equally engaged and involved in their video meetings each day. For a while now, if you and several of your team were in a meeting room, you would have had a less visible presence than those meeting one to one on their laptops, desktop computers or mobile devices. So we developed Neat Symmetry, our patented technology combining advanced AI with a high-resolution sensor that detects everyone in the meeting room, zooming in to individually pinpoint and auto-frame each person, then presenting them up close on remote participants' screens like never before. In short, it restores the symmetry that's key to a genuine sense of equity amongst distributed teams. A win for morale and productivity. Make sure you're asking how you'll deliver meeting equity, straight out the gate.
#3 How can we make our space as flexible as possible?
With the rise of video collaboration, meeting spaces need to be multi-purpose to accommodate the range of uses different teams have in mind for them. From daily stand-ups to blue-sky thinking sessions, video collaboration devices that can cater for many different kinds of hybrid meetings are a great investment. Take Neat Board for example, our 65-inch multi-touch screen with high-performance audio and a versatile wide-angle camera, perfect for presentations, whiteboarding and creative brainstorming. It can also be portable, easily wheeled from one space to another on a strong yet elegant stand, to make an instant group meeting area wherever you like.
If you're planning a smaller video-enabled space then our award-winning Neat Frame is a great option. This all-in-one video meeting device is ideal for booths, focus rooms and even hot desks, easily pairing with personal laptops – whilst still protecting user privacy. Neat Frame can also be used in lobbies, where just one touch connects visitors to a receptionist via video, someone who can welcome them to the building without physically needing to man the desk.
Whatever type of meeting space you're planning, push yourself to make it multi-purpose. You'll be future-proofing your investment, and getting maximum value out of your video devices.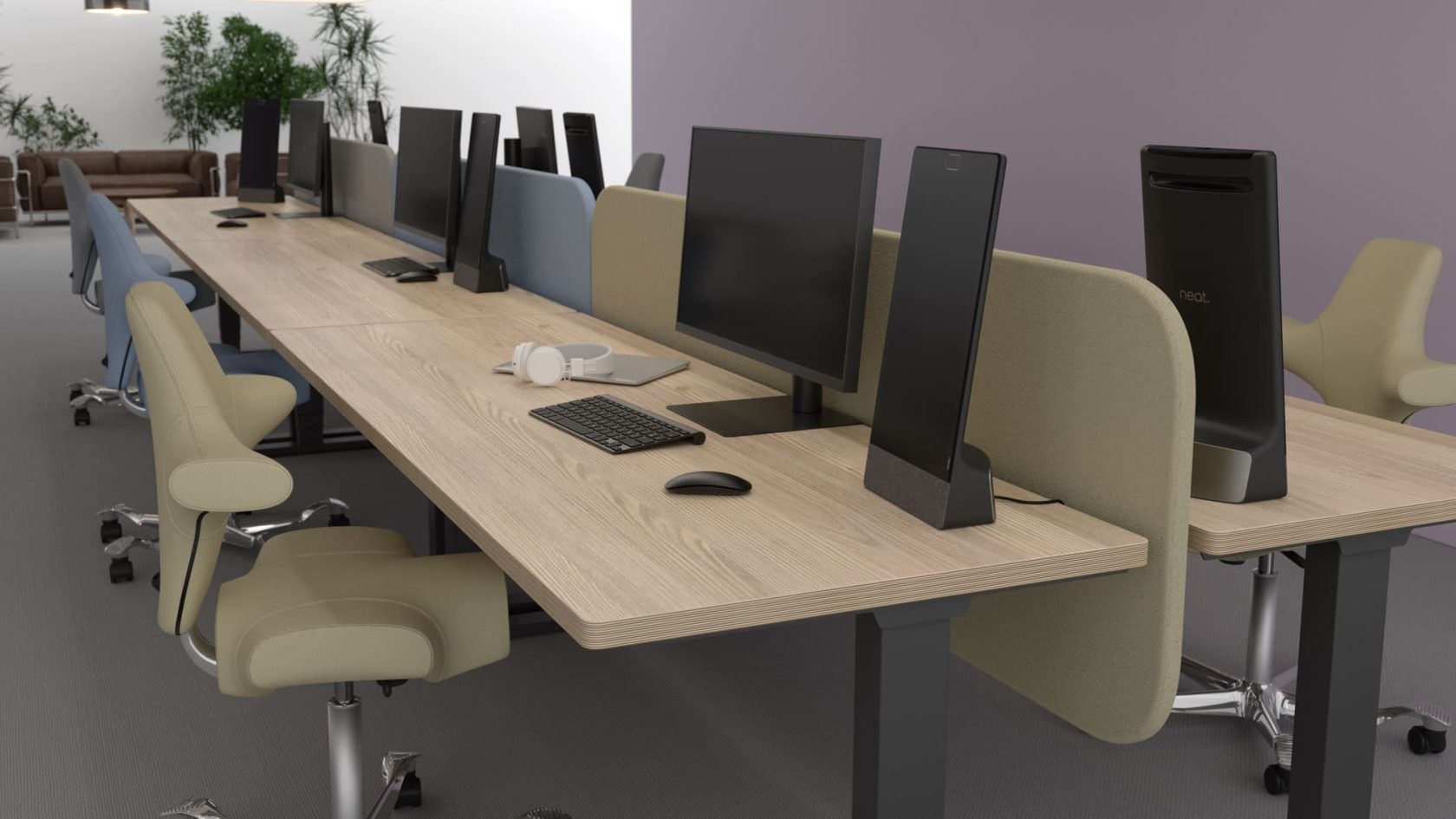 #4 What aesthetic do we want?
The world's your oyster when it comes to building an inviting space that delights your workforce and makes an impression on your clients. But there's a lot to consider, so start conversations about interior decor, color, light, furniture and so on sooner rather than later. You can also make the journey smoother by working with video technology companies like Neat, which are used to working side by side with designers. Because our video collaboration devices are sleek and minimal looking, they're proving to be a favorite with design agencies and architectural firms, a consequence of which is that the team here have experience partnering with stakeholders in these fields. Not every tech company can say that, and it's a benefit we're very happy to be able to pass on to customers looking to design spaces that are truly a cut above. Feeling inspired? Perhaps it's time to raise the bar and add 'big bold design' to your next planning meeting agenda.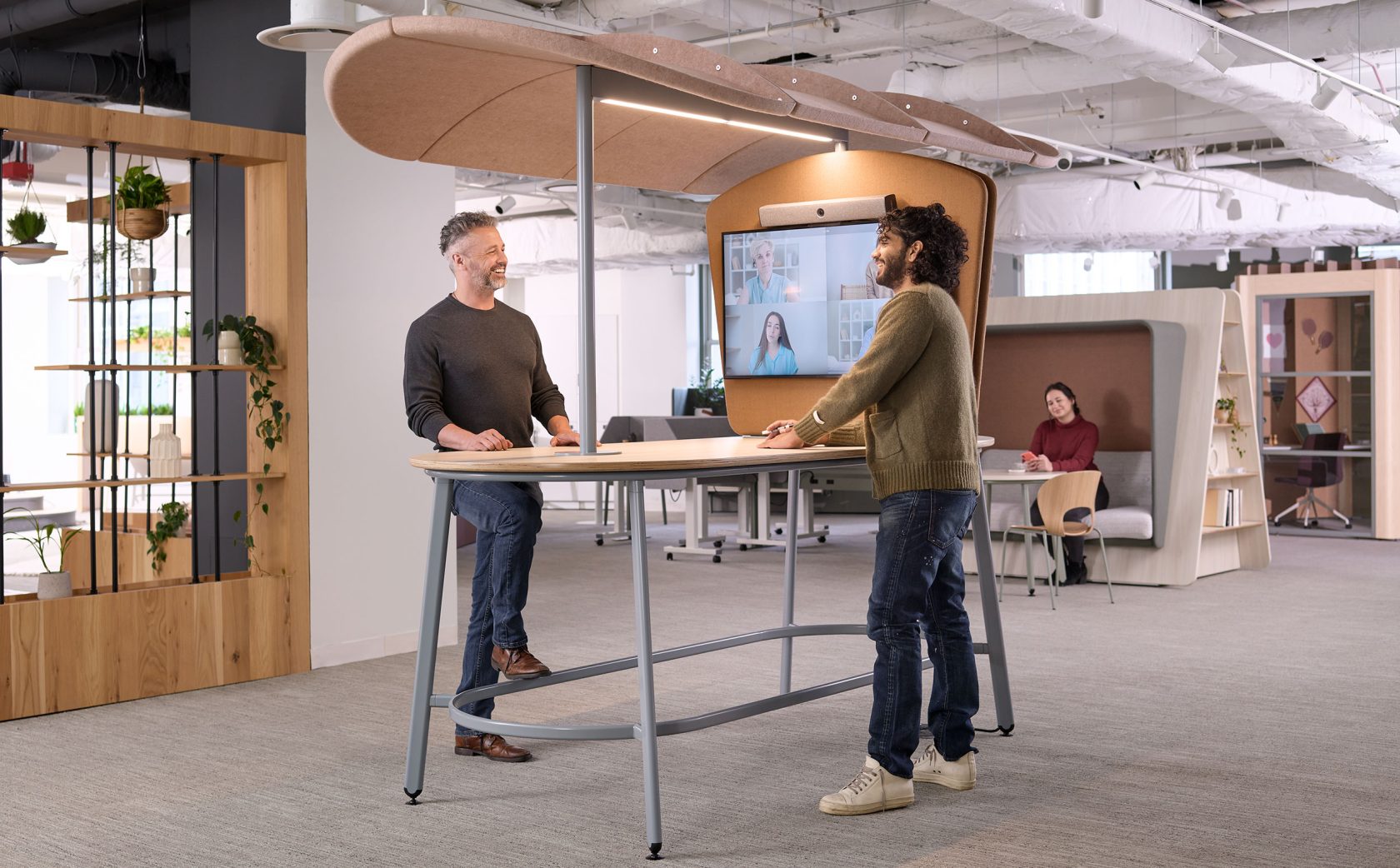 #5 Are we setting ourselves up for full control?
Finally, you're going to want to discuss how easy your meeting room tech is to set up, use day-to-day and manage on an ongoing basis. All Neat devices are designed to be simple, quickly installed by anyone right out the box thanks to a foolproof on-screen guide. Making your first video call is also a breeze, an intuitive process that requires no training.
As for ongoing management, Neat Pulse is our full-service offering that gives you technical support, an extended warranty, cloud management and monitoring for all your Neat devices. Neat Pulse is a great way to see the data and insights provided by Neat Sense too, accurate real-time room analytics such as people count, air quality, ambient noise and lighting conditions – for healthier, safer, more cost-effective meeting spaces.
---
We hope we've armed you with some great thought-starters. Got a question about a Neat device? Get in touch with one of our product specialists at hello@neat.no or take the plunge and book a demo.