Atlassian Leverages Neat to Help Unleash the Potential of its Teams
Amy Martin, Sep 20, 2023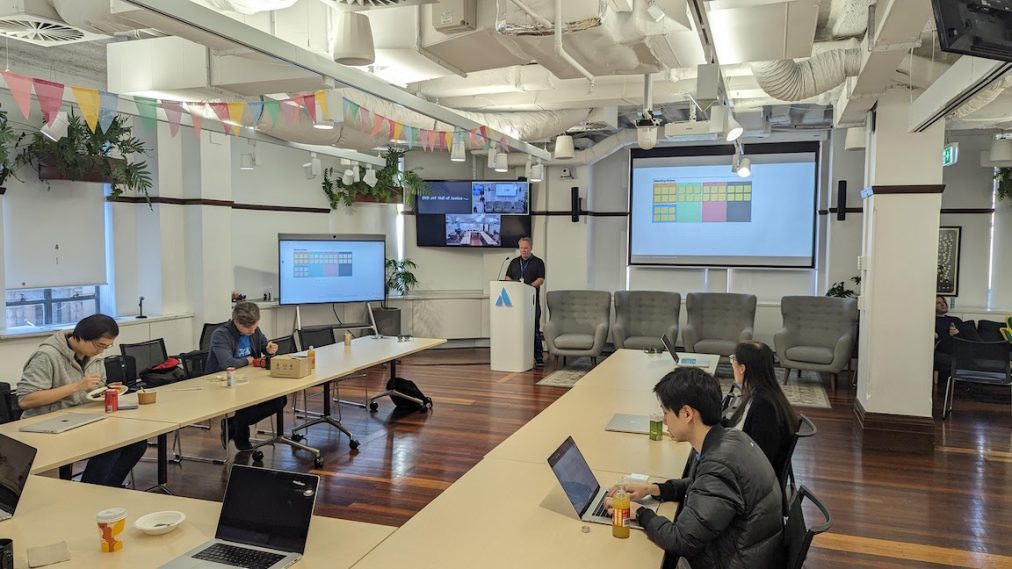 Unleashing the potential of teams is the core mission of Atlassian Corporation, delivering products for software developers, project managers and other teams. Over 250,000 customers globally (including Neat!) rely on Atlassian's team collaboration software like Jira, Confluence and Trello to help their teams organize, discuss, and complete shared work. That's why it's critical that Atlassian's internal teams are also able to collaborate fluidly to drive innovation and support their customers.
Atlassian has over 10,000 employees across 13 countries, so remote video collaboration has always been important. But, over the last several years, Atlassian has fully embraced hybrid and remote working – in the last two years around 40% of employees are more than two hours from an office – so it's more critical than ever that remote and hybrid workers have the tools they need at all times to fully engage and collaborate freely.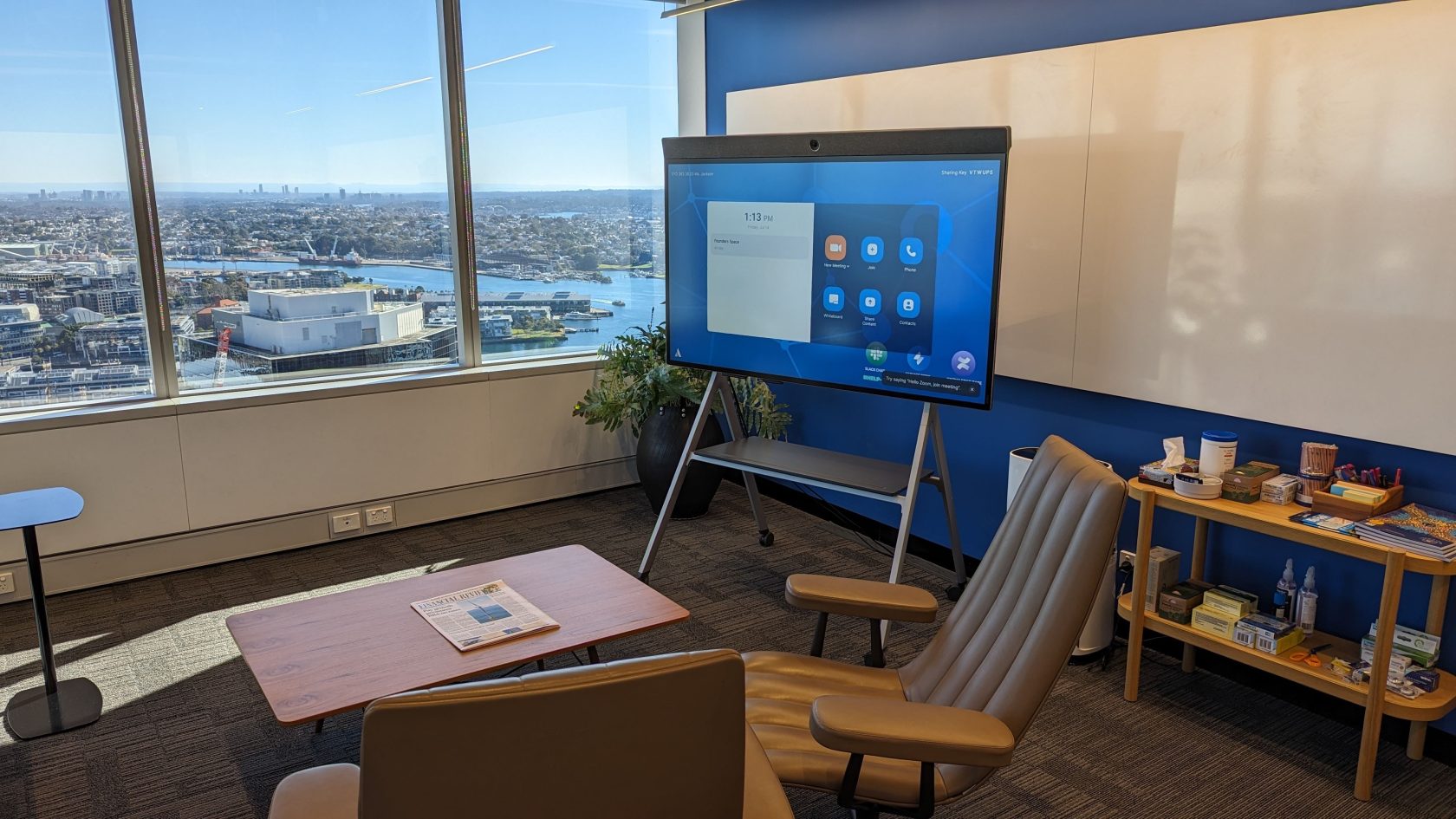 Neat & Zoom Support "Team Anywhere"
Previously, Atlassian assembled VC solutions from a range of vendors but encountered some interoperability and management issues including difficulty keeping the various components up to date. They decided to shift to using Zoom and Neat, making simple and powerful video collaboration available to remote and office employees in as many spaces as possible. "Since 2020, Atlassian has adopted "Team Anywhere", giving our employees the freedom to choose where they work. That means we need to be more intentional about how and where we collaborate, so we've deployed Neat devices throughout our offices. Using Zoom plus Neat devices, we can make sure that remote employees can collaborate easily and have as good of an experience as the people in the room," said Harvey Jones, Workplace Collaboration Lead for Atlassian.
The simplicity of Neat's all-in-one video devices was key to making expansion of Atlassian's video capabilities easy to deploy, easy to support, and cost effective. Atlassian had prior experience creating their own room systems, which they found to be expensive and hard to maintain. Neat proved to be a game changer for Atlassian, enabling them to easily roll out video enabled spaces around their global offices, simplify maintenance and provide the flexibility their hybrid teams need.
"Neat provides Atlassian simplicity when setting up video collaboration environments. This in turn gives our end users peace of mind as they only have to interact with one brand (Neat) in order to conduct a Zoom call and/or collaborate on a whiteboard."

Adrian Mason, Workplace Productivity Analyst.
Making Video Collaboration Equitable and Productive
As hybrid work has become the norm, it is important that Atlassian's offices are designed to optimize the video collaboration experience for people that choose to be in the office as well as team members who are remote. They are redesigning many of their offices to provide more flexible meeting spaces that can support large team gatherings and smaller focus sessions. Leveraging Neat Board for open or flexible spaces, Neat Bar Pro for larger meetings spaces, and Neat Frame in some focus rooms, Atlassian has made technology a key part of making its office space work for both in-office and remote employees.
As part of their hybrid work culture, many teams now hold "intentional togetherness gatherings" or ITGs, coming together in the office to brainstorm, hold training sessions or for teambuilding. As a result, Atlassian has adjusted its spaces to accommodate temporary gatherings, whether it be a group of desks in the same area, an open space or a training room set-up. Leveraging Neat Board on its moveable stand or Neat Bar Pro, the teams can create the space they need quickly and easily, with the technology they need to be most effective.
A key part of Atlassian's video collaboration culture is whiteboarding. Their offices housed physical whiteboards in most spaces, but with the rise in remote working that presented challenges to their teams. Atlassian has adopted virtual collaboration tools, including the capabilities in their own Confluence solution as well as Zoom's whiteboarding capabilities and third-party applications such as Miro and Mural to enable teams to whiteboard and collaborate. Neat Board is a key component to support those capabilities, both as standalone units as well as in Companion mode, enabling teams to create and share virtual whiteboarding sessions across the team to drive creativity and productivity.
Simplicity is Key
Underlying Atlassian's approach to video collaboration technology are tools that are simple to use, simple to deploy and simple to manage. During the pandemic, when IT teams were not able to be on site everywhere and even today as they update offices around the globe, Atlassian appreciates Neat's consumer-like out of the box experience. In fact, in the early days of returning to the office, Atlassian's IT team set up a Neat Board in the loft of an executive's home for an off-site gathering which allowed those who were unable to be there in person to participate. It was hoisted through a trapdoor at their home, and easily assembled to enable inclusion of the remote participants without missing a beat.
"Using Neat has been an easy choice for us. Having a powerful solution like Neat Board that can be easily set up then moved around as needed to stand up a new space quite quickly gives us the flexibility we need to support our hybrid teams."

Harvey Jones, Workplace Collaboration Lead for Atlassian.
Atlassian has made the shift to hybrid with no intention of looking back. Using Zoom and Neat, teams can continue to collaborate and innovate no matter where they are located.