Choosing the Best Microphone for a Large Conference Room
Hayley Cannon, Jul 11, 2022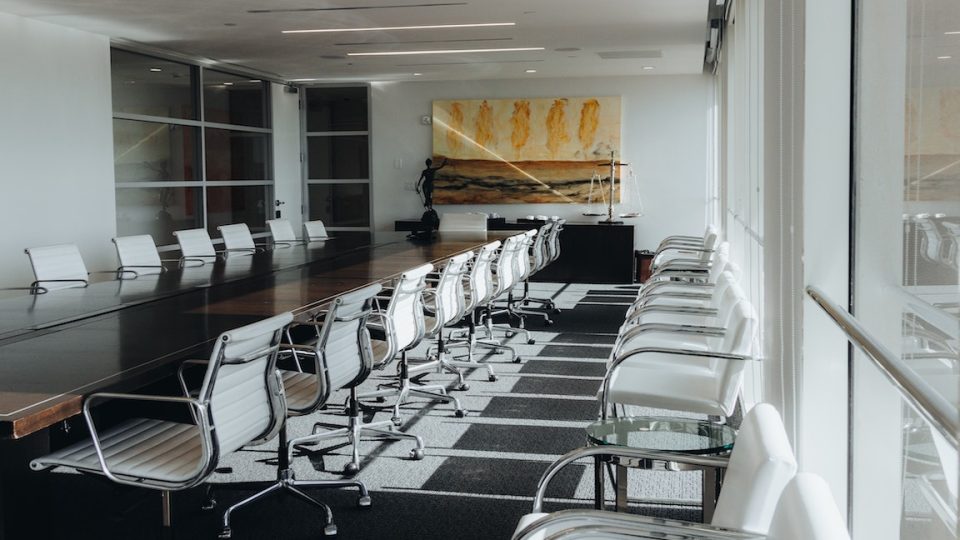 Without a seamless link between physical and remote meeting participants, communication becomes almost impossible and productivity dwindles. That's why crystal-clear audio quality is vital in meeting spaces.
Here, we're going to explore the best kinds of microphone for a large room, plus what you should look when choosing a high-quality microphone for your conference room.
Key Takeaways
The key qualities of conference room microphones are a wide frequency, noise reduction, sound quality enhancement features and integration with modern communication technologies.
Different microphones have unique capacities, capabilities and qualities. Choose according to your specific needs, characteristics and room dimensions.
Innovative audio-visual technologies create a collaborative conference room setting, boosting productivity and your brand reputation.
3 Characteristics of a Quality Conference Microphone
The best conference room microphone will suit your space and meeting setup. But before exploring your options or making a shortlist, consider these key characteristics that all quality audio equipment shares.
1. It features a wide frequency
The best microphone for video conferencing will boast a wide frequency. Choosing a microphone with a wide frequency is important because by processing a broader range of audio signals, you will benefit from better vocal clarity, expression and warmth.
When you're in a collaborative environment, every participant should be able to hear and be heard. Conference mics with a wider frequency will ensure this.
Tip: When looking at potential conference room microphone options, aim for a frequency range of around 150 Hz – 7.5 kHz Hertz (Hz).
2. It reduces unwanted noise and improves sound quality
Any conference room speaker and microphone worth its salt will come with in-built noise reduction and sound enhancement capabilities. The best conference microphone innovations also work with modern audio tools designed to optimize audio experiences within the conference room.
Neat Audio Processing, for example, empowers every conference participant to enjoy a crystal-clear dialogue at all times. If two participants speak simultaneously, neither voice will sound clipped or muffled, so everyone can talk freely during collaborative sessions without the fear of being drowned out.
To enhance the overall sound quality in the room, modern conference room audio bars / video bars with multiple built-in microphones are a good option in larger spaces. Not only will this improve the audio output, but it will also capture everyone's voices within the room.
With an innovative speaker box design that maximizes tonal range while minimizing distortion, Neat Bar ensures a balanced, clear and dynamic visual and audio experience in the meeting room.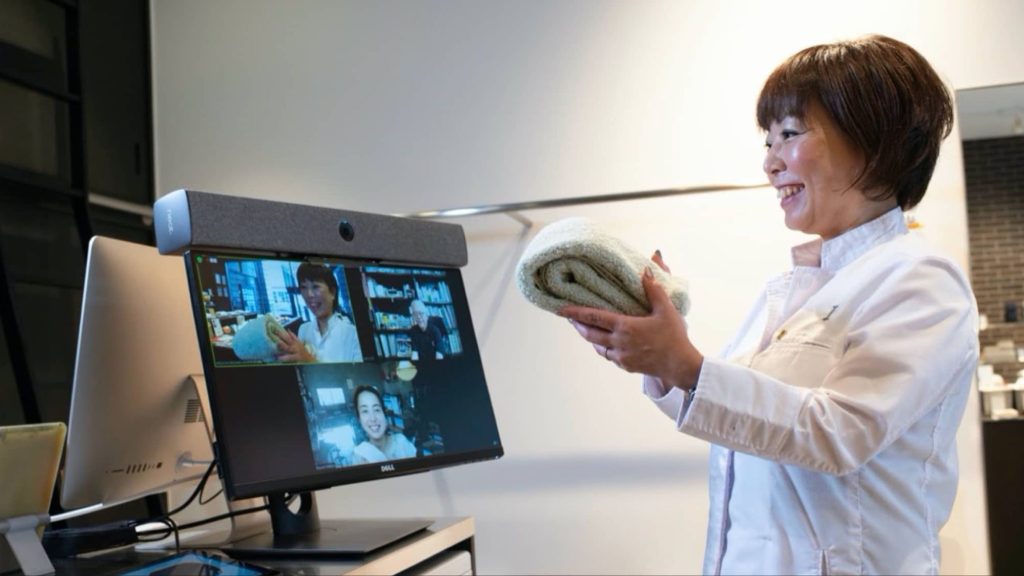 3. It fits into a modern conference room setup
Another critical conference room microphone consideration is compatibility. When making your choice, it's important to ask the question, "How will this microphone fit into my overall conference room setup?"
In the modern age, the only way to ensure a valuable experience for every participant is to create a tech-driven ecosystem. Your conference mic must integrate with your other tools and platforms to create a comfortable, cohesive experience.
5 Different Types of Conference Microphones
There are several types of conference room microphones, each with its own set of features and attributes. Here is a rundown of the main microphones for conference rooms for your consideration.
1. Ceiling mics
As the name suggests, ceiling mics hang high in the conference room. As a solid microphone option for a large conference room, ceiling mics are unobtrusive because they sit above the participants' heads.
These microphones are "steerable." This means they pick up a wide area of sound while reducing ambient noise from specific areas in the meeting room. As such, ceiling mics capture all key audio signals within the meeting rooms while helping reduce unwanted noise or interference.
2. Lavalier mics
Lavalier mics (also referred to as high-quality clip-on microphones) are popular in hybrid meeting spaces because of their compact design.
With lavalier mics, participants have the freedom to speak with clarity (the microphone is typically placed near the speakers' mouth) while moving and gesturing during a meeting or presentation. The main weakness of these types of conference microphones is that they are susceptible to sounds muffling or interference because they clip to the users' clothing.
3. Boundary mics
Boundary microphones — or pressure zone mics — are usually omnidirectional (much like ceiling mics), which means they pick up sound in multiple directions.
One of the most striking features of boundary mics is that they sit flush on conference room surfaces, making them functional and unobtrusive while picking up the key frequencies within the meeting space. Boundary microphones are usually best for medium to slightly larger conference rooms.
4. Integrated mics
Integrated mics are becoming increasingly popular, as they're housed within a device that delivers not only audio but on other important functionalities – like video capture for remote conferencing.
These high-quality microphones for conference rooms are part of a wider audio-visual ecosystem, with several receptors working together to create a sound that is consistent and panoramic, alongside high res imaging for seamless Zoom and Teams meetings.
5. Gooseneck mics
While gooseneck microphones aren't the most aesthetically pleasing of mics, they are known for optimizing voice clarity and maintaining a superior standard of audio quality – although for more compact spaces rather than larger rooms.
Most gooseneck-style microphones integrate well with most modern conference room tools or innovations.
Shopping for Conference Microphones: What You Need to Know
Now that you know about the best conference room microphone options out there, let's look at three vital things to consider when making your final choice.
1. Consider your conference room space and shape
When shopping for a conference room microphone, you should first examine your conference room shape and size.
Choose your conference microphones depending on the type of space you're looking to create. Ceiling and boundary mics will help you achieve a balanced sound in larger settings, while goosenecks usually suit more compact settings. Integrated mics within Neat Bar are a solid solution for achieving optimal sound clarity in many hybrid meeting settings.
Our complete conferencing room setup guide offers additional tips and advice on choosing the right equipment for your meeting space.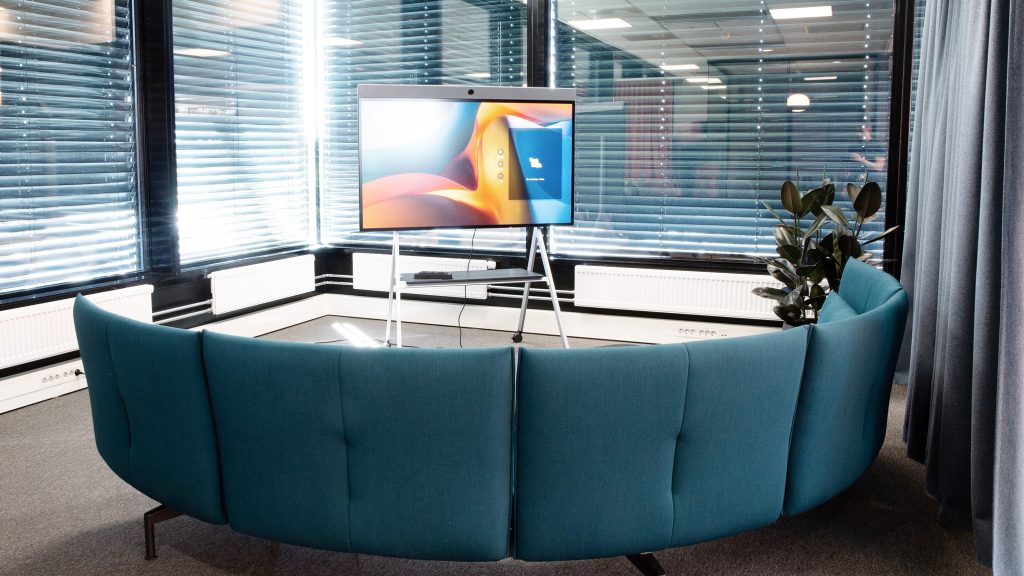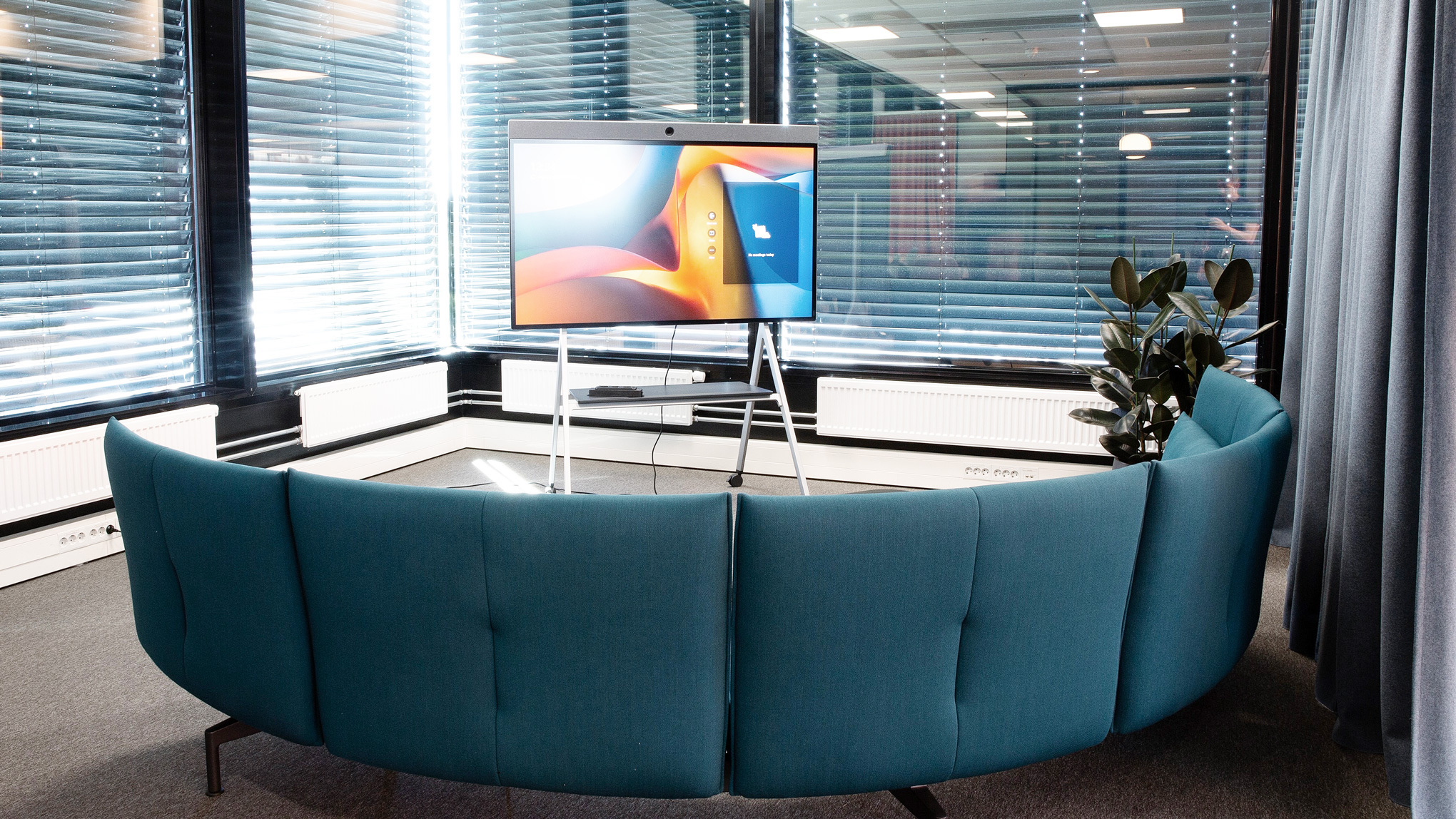 2. Compare different microphone features and characteristics
Comparing the various features and functionality of potential conference microphones is vital to making an informed decision.
When you're shopping for your ideal conference room microphone:
Do
Work through every key feature and decide whether it will be compatible with your conferencing setup.
Check if your potential options offer the audio capabilities and frequency width to provide your meeting space with enough clarity, free from interference.
Read through several reviews to ensure the product you choose won't let you down.
Don't
Make any purchasing decisions without making a shortlist first.
Forget to check whether your new conference room microphone integrates with the other tools and platforms within your ecosystem.
3. Choose a conference mic that works with your whole setup
In addition to making sure that the microphone you choose is compatible with your other conferencing tools, you should also consider how seamlessly it will integrate into the ecosystem as a whole.
Some microphones are limited in their scope and only offer basic noise reduction or audio optimization features. The choice you make should complement the rest of your audio-visual tools rather than hindering them.
When weighing up your final choice, work through every tool or platform within your conferencing room system and check whether your potential microphone is likely to make a good fit while providing an engaging experience for everyone involved.
For extra inspiration, take a look at Neat Experiences and explore the conference room innovations available to your business.
Final Thoughts: The Importance of Audio in a Conference Call
In today's workplace, people command freedom and flexibility without compromise. Hybrid work models require businesses to provide rich collaborative experiences remotely and in person.
Without investing in tools and products that enhance audio quality while allowing every participant to hear and be heard, productivity and collaboration will suffer — and so will your brand reputation.
To remain ahead of the curve, choosing the best conference room microphone for your specific setup is essential.
If you need more advice on the audio equipment or solutions that will transform your conference room for the better, get in touch. We will be more than happy to help.
SOURCES:
Selecting the Right Microphone for Your Conference Room. AVNetwork.
Frequency range of a microphone. Gras Acoustics.