10 Remote Onboarding Best Practices for WFH Employees
Hayley Cannon, Jan 24, 2023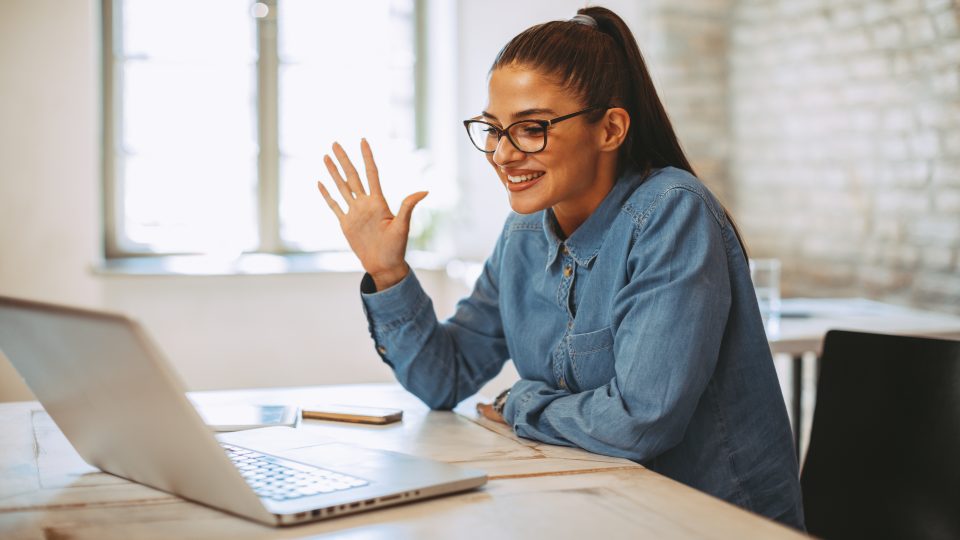 Key takeaways
Good WFH onboarding practices improve employee retention, confidence, effectiveness and connectedness to colleagues.
Best practices like reaching out before their first day, scheduling HR and Communications orientations, initiating professional development from the start and more.
The importance of good WFH onboarding practices
Remote employees have gone from being the exception to becoming a major part of the workforce. The number of people working remotely has increased by 159% since 2005. With a larger population working remotely, there's been a change in how companies onboard new employees.
Since onboarding remote employees improves retention and many employees feel like companies don't do a great job with onboarding or focus too much on paperwork, it's time to turn onboarding around and make it people-focused. Improving remote onboarding can also help employees feel more confident and more effective in doing their job, as well as more connected to their colleagues.
Did you know? Employees are twice as likely to seek out another job if they have a bad onboarding experience, so starting on the right foot saves your company time, and money, and having to retrain new hires frequently.
10 Remote Onboarding Best Practices for WFH Employees
1. Reach out before their first day
A member of your team should proactively contact the new employee prior to their first day and establish themselves as the go-to person for the new employee. Hiring managers should provide a list of team members the employee will be working with and provide relevant context for the new hire, to put them at ease in the period leading up to their official first day. Also consider sending them some company swag and directing them to your social media channels to get new hires excited.
Example: Developer network Adeva adds new employees to team Slack groups and sends them information about company culture and projects they'll be working on up to three weeks before their start date.
If you'll be providing any hardware, make sure you are prepared for it to arrive early so your employee can be ready for their first day. As video meetings are going to be a vital way they communicate, consider sending them an all-in-one video collaboration device like Neat Frame, that makes meeting online feel more life-like. All Neat devices are also extremely easy to install and set up, without any special training required.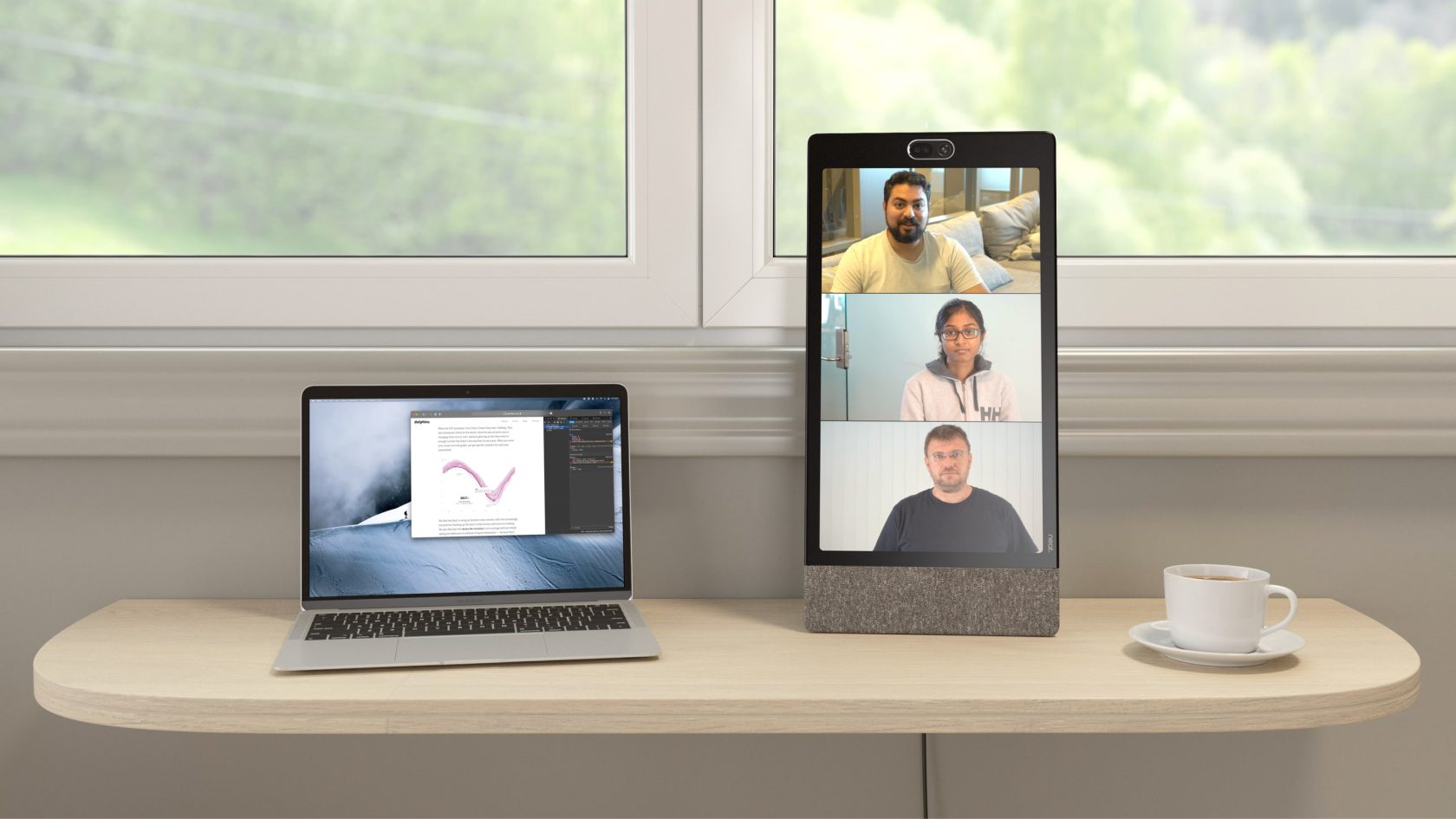 2. Send a remote employee onboarding checklist
Create a checklist for new employees that lists everything that will be included as part of their onboarding process, from meetings to links to company documents and videos. This will prompt new starters to chase anything up that accidentally gets overlooked, as well as give them visibility of what's coming up in their first few weeks.
Also consider giving them a digital employee handbook that pulls together all the critical information they need to do their job, as well as information on company history, culture, mission and values.
3. Host a communication orientation
A communication orientation is where new hires are given all the communication tools, passwords, Slack channels, email access etc that they need to do their job. Assign an IT representative to see that this is done ahead of their first day and provide supporting documents they can refer back to if they get stuck with anything tech-related. Also, provide contact details for your IT help desk.
Useful information includes:
Email account
Passwords
Intranet access
Messaging apps e.g. Slack
Video conferencing software
Other platforms e.g. HR platform, internal wiki
It's also important to consider that some new starters may never have worked remotely before, and so will benefit greatly from an orientation on how to use the video meeting platform that your company uses e.g. Zoom, Microsoft Teams.
4. Host an HR orientation
Schedule a human resources orientation. This is where your new employees can digitally sign any HR documents, learn about benefits, and set up any accounts they may need access to.
5. Assign a buddy
One of the most common HR tips for onboarding telecommuters is to set up a buddy system for new employees. In a fully remote company, encouraging informal interaction is essential to ensure that team members build relationships. It's also a good way to prevent loneliness, which can be one of the drawbacks of remote working if not proactively tackled head-on.
6. Arrange a team meet and greet
Having a socialization component as part of your onboarding process can help members feel more connected with their new team, even though they are not sharing the office. While new employees have extensive interaction with those who are conducting their onboarding, businesses may struggle with getting other team members out of their day jobs to hang out with new employees. So schedule in an all-team meet and greet where everyone introduces themselves, briefly explains their role, as well as some fun personal insights like favorite book, film, TV show etc.
Don't forget to share:
Organization chart
Contact information
Team calendars
7. Set expectations for the first 30 days
Create an individual 30/60/90 day onboarding plan to set expectations upfront, which can be monitored and measured with video check-ins. This will help new-starters understand what their priorities should be in their new role and give them an opportunity to trouble-shoot at their check-ins instead of suffering in silence.
Did you know? Employees with proper support during onboarding are 54% more productive as new hires.
8. Role-specific training
If there is any training required for new starters to effectively carry out their job function, then schedule this as a priority. Perhaps they were hired knowing everything they already need to know, if they are entering into senior positions for instance. However, most new starters (especially more junior and mid-level recruits) will require support in their role.
9. Initiate professional development from the start
A related topic is professional and personal development. 67% of remote workers are looking for more work-related training so it's a great idea to provide opportunities for new hires to access online courses during or after orientation, and to inform them what your company's review process is including when their first review will be, what form it will take.
10. Ask for feedback
Encourage new recruits to feedback on their onboarding process. This gives you the opportunity to give them more of what they want and need, things you may have missed, plus their feedback can help you improve for your next group of new hires.
Final thoughts
Taking the time to correctly onboard remote WFH employees will help ensure they have the smoothest start possible. Equipping them with up-to-date video collaboration hardware is also a great way to get them off to a good start. Check out Neat's award-winning video devices at neat.no, where you can also speak to one of our friendly Neat representatives.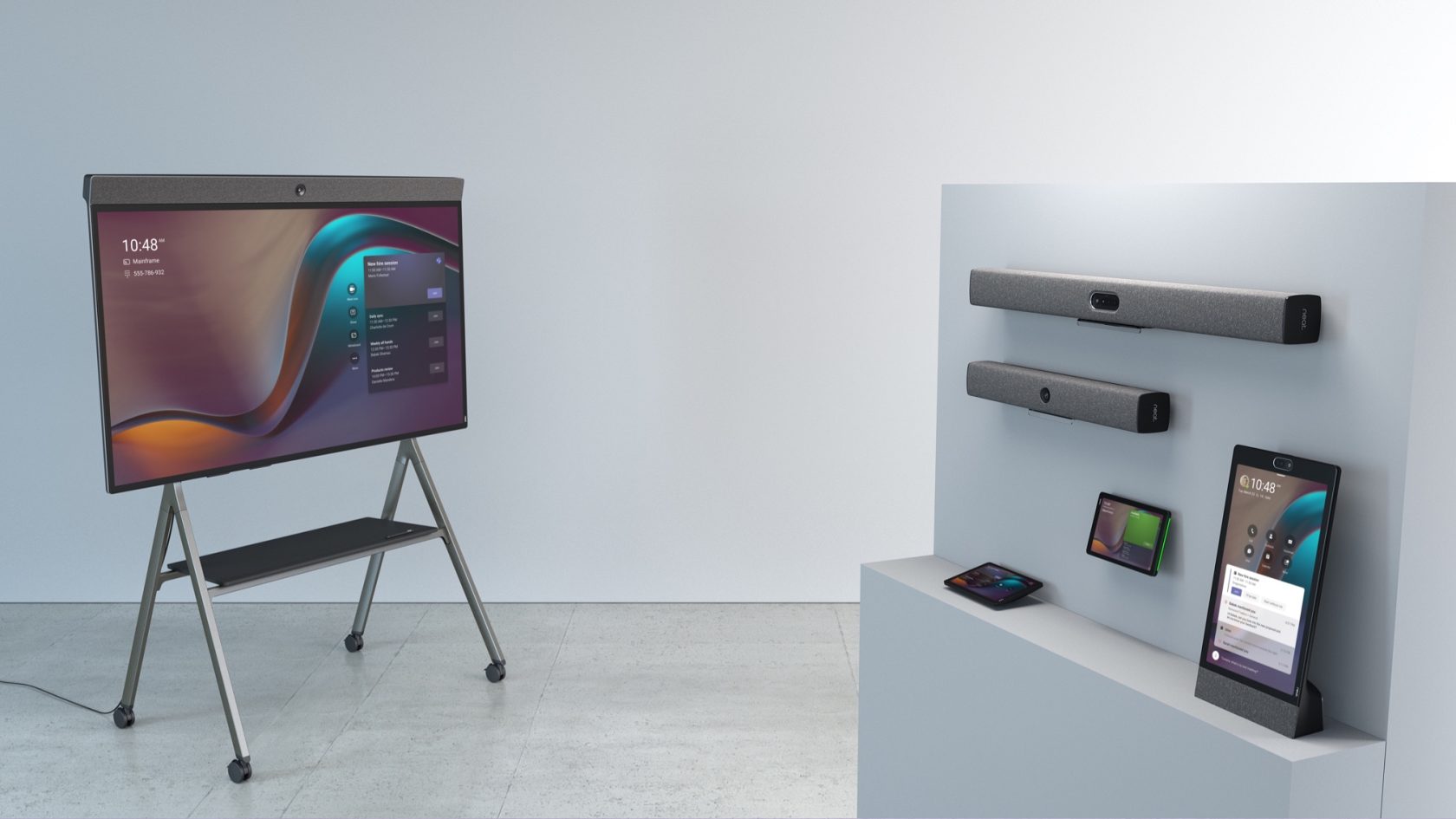 Sources
Remote work statistics. Flex Jobs.
HR, learning tech & employee experience insights. Kallidus.
5 secrets of onboarding. Forbes.
Effective tips for onboarding remote employees. Forbes.
How to design a remote employee onboarding process. Undercover Recruiter.
How to not screw up remote employee onboarding. Exact Hire.
Creating a 30/60/90 day plan for onboarding. Sterling.
Would you take a pay cut to keep working remotely? Talent LMS.