How to Choose The Right Conference Room Webcam
Hayley Cannon, Sep 7, 2022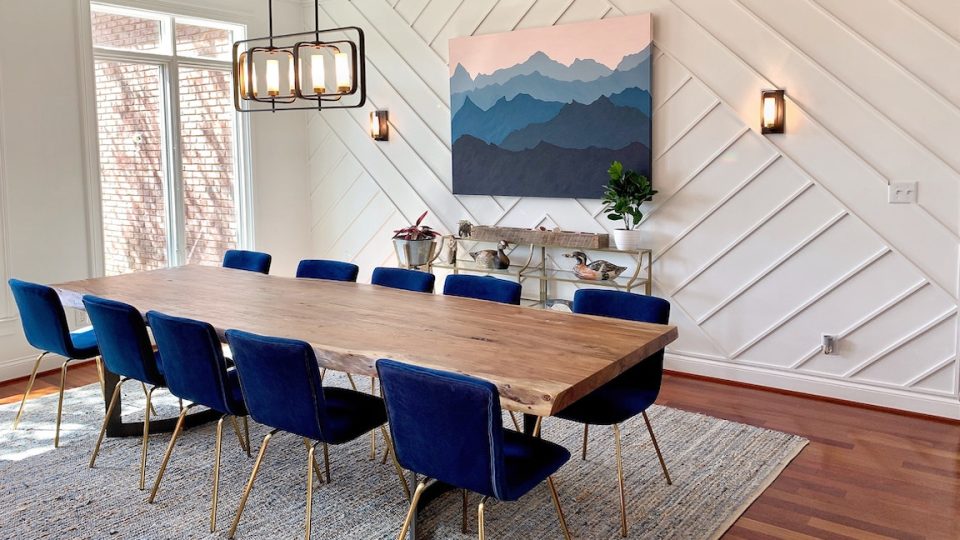 Choosing a conference room web cam that is right for the size and shape of your room can be a head-scratcher. But it doesn't have to be. Here is our foolproof guide to selecting the perfect video conference camera for you at a price that matches your budget.
Key Considerations for Choosing a webcam for your Conference Room
A webcam is a video camera that can stream video and audio – typically used for video meetings. In the era of hybrid working, choosing the right webcam is vital to help support day-to-day communication.
Key considerations include:

Room size
Internet speed
Video resolution
Ease of use and positioning
Video conferencing features
Integration with Zoom/Teams
Visual aesthetic
Affordability
Audio quality
What is a webcam?
A webcam is a video camera capable of streaming video and audio in real-time, making it a crucial bit of kit for the video meetings that have become such a mainstay of modern companies.
While personal webcams typically sit on your desk or on top of your monitor, conference room webcams are often mounted on to larger screens, or fixed to the wall.
There are also video collaboration meeting room devices today that have built in webcams, multi-functionality hardware such as virtual whiteboards/touchscreens used for team collaboration, and videobars – like a soundbar but with webcam functionality to boot.
Choosing the right webcam for your conference room is vital
With so many companies opting for a hybrid workstyle for the long term, equipping meeting spaces with effective video conference room cameras has become even more important to support distributed teams. According to Forrester research, 70% of companies in the US and Europe will operate a flexible working model going forward, which means more of us are communicating with teammates virtually via Zoom and Microsoft Teams than ever before. Even if your company has decided to be fully office based, it is highly likely that you will still need to communicate via video with some customers, partners and suppliers.
Key elements to consider when buying a webcam
Conference room size
Start by determining your meeting space size. So many offices have adapted to support the volume of video meetings that need to take place now on a day-to-day basis, creating rooms of different sizes to cater for all kinds of meetings.
Webcams for small meeting rooms
Huddle rooms or break-out rooms are small, usually accommodating just one, two or three people. Often they make use of areas of the office that were once redundant, like corners and nooks under stairs. For these kinds of rooms webcams need a camera with a wide field of view to capture the people in the room. Opt for a wide angle camera with 120 degrees field of view as a minimum. It is also recommended in rooms as small as these that you opt for a device that is more than just a webcam, to save on space. A videobar is a great option, covering video and audio all in one.
Webcams for medium sized meeting rooms
Medium size meeting rooms hold more people, whole teams ranging from five to twelve people – sometimes more. As with smaller rooms, you will need a webcam with a camera that has a wide enough field of view to take in everyone in the room. In the past multiple cameras were installed to guarantee everyone was included but thankfully that is no longer necessary today, providing your camera has a wide enough field of view. Opt for a wide angle camera with 120 degrees field of view as a minimum, as this will be able to video everyone around the table.
Webcams for large conference rooms
Big meeting rooms and classrooms accommodate large groups of people, with no upper limit on capacity depending on your specific space. Field of view is not such an issue for these kinds of spaces because you have more flexibility and distance between the table and the camera at the front of the room. In most cases a camera with a field of view of 70 to 113 degrees is just right, like the camera built into Neat Bar Pro, our videobar tailormade for large spaces.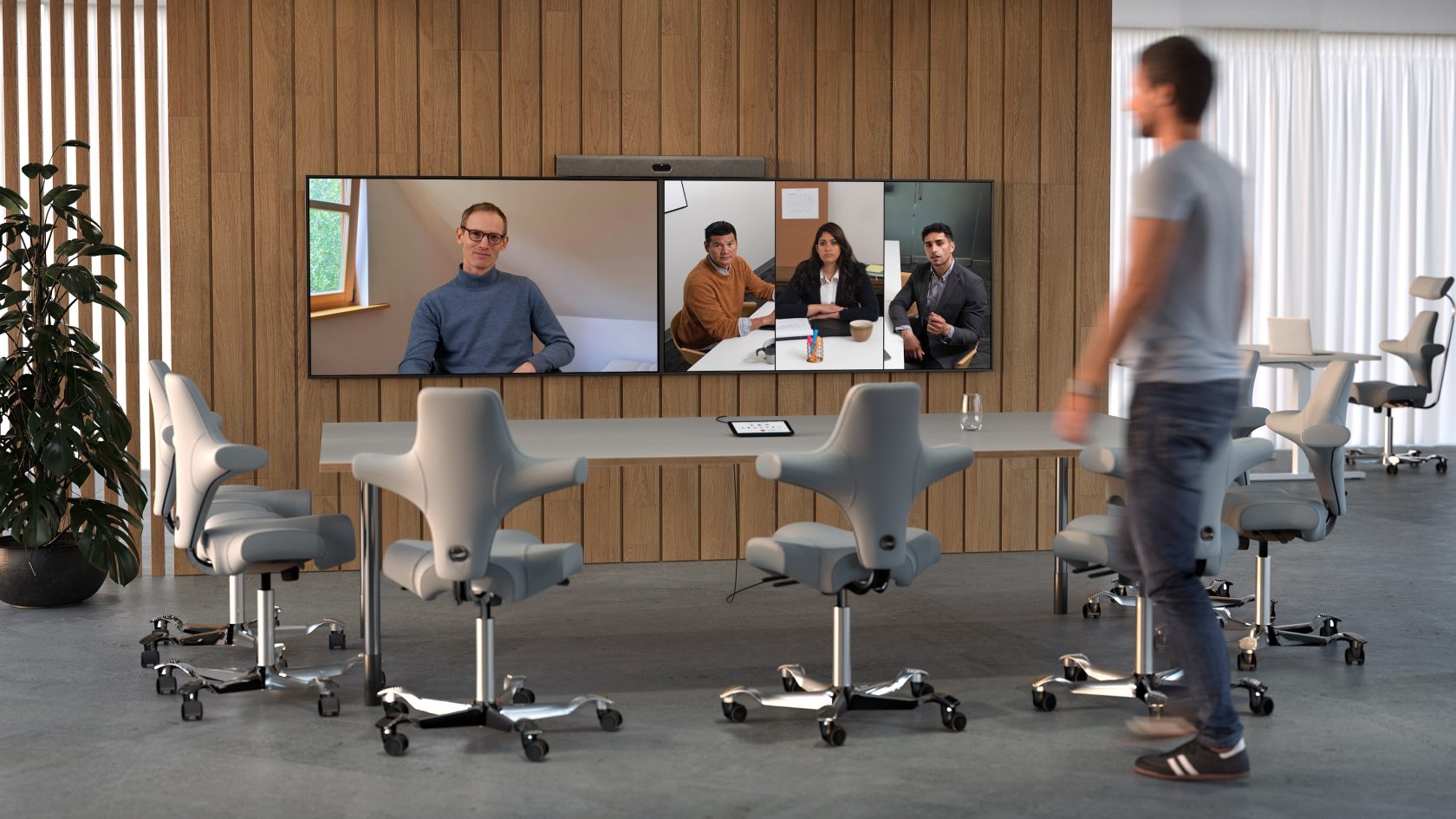 Office internet speed
The quality and speed of your internet connection must be powerful enough to support video conferencing, without glitches that disrupt the flow of a meeting. Video conferencing alone is unlikely to put too much strain on your network, however conferencing does require significant bandwidth alongside all of your company's other bandwidth needs. Take stock of all of those needs when assessing what the most suitable internet plan is for your business.
As a guide, emailing and web browsing are relatively low-bandwidth activities, transferring files and streaming music use more, while high-resolution video meetings require even more – as much as 6 megabits (Mbps) per second. Standard-definition video meetings use a lot less by contrast, usually less than 1 Mbps. With so many companies relying solely or frequently on video conferencing to do business, opting for high-resolution video is preferable, to make video communication feel more human and to maximize its effectiveness. It's important to be able to clearly see peoples' facial expressions in order to read the room.
High resolution video is key
When it comes to video conferencing, 1080p resolution is a great option and is fast becoming much more common and affordable. Anything below 720p is unlikely to deliver a satisfactory user-experience, so steer clear.
Neat Bar features a 12 MP capture resolution and a 4X digital zoom to ensure you don't miss a thing.
Ready to use in just one step
So many meetings are delayed or get off to a disappointing start due to cameras that are too complicated to connect and get working. Look for webcams that are easy to install, ideally plug and play solutions that require no technical know-how.
The cameras built-in to Neat devices work in just one simple step. They also auto-flip the view to ensure it is always correct whichever way round the device is mounted.
Easy to position
The best webcams are lightweight, simple to secure in place, for example they can be attached above or below to a monitor with a simple snap-on mount. This prevents cameras being accidentally knocked out of position during video calls. Likewise if you go for a videobar, it should snap into place above or below your screen with no fuss.
Specialist video conferencing features
Cameras with features that optimize the video conferencing experience are a great investment, making meetings run more smoothly. Look for cameras that automatically frame the faces of meeting attendees, so that they can move around more freely within the meeting space without compromising communication.
Another great feature to look out for is being able to set the width and depth of the space you want to be captured on video. All Neat devices have Neat Boundary as standard. Set the area you want in view and remove background clutter and distractions.
Conference Camera for Teams or Zoom
Check that the camera or device you're interested in is compatible with the video conferencing platform you use, such as Microsoft Teams or Zooms. All Neat devices are compatible with Microsoft Teams or Zooms. In fact, they're made for each other, as concluded in The Neat Bar Review: Designed For Zoom written by independent guide UC Today.
Reduce visual clutter
When choosing a webcam or device with built-in camera, go for a product with a single, direct HDMI connection and wireless features. Meeting rooms look messy and chaotic when there are too many wires and connections in view.
Striving for the right meeting room aesthetic is another reason why many people opt for multi-functionality devices such as Neat Frame, Neat Board and Neat Bar. Each has a built-in camera ideal for video collaboration and a sleek, minimalist design.
Don't neglect audio quality
We can't talk about how to choose the right camera without also touching on sound. Your video conference setup needs a microphone and speakers to allow for two-way sound. These might be stationed on the table or mounted near the video display. Larger rooms will require powerful mics to pick up sound from anywhere in the room. You might also need multiple microphones for larger conference rooms or if you have multiple displays.
You can purchase each of these components separately. Or, a single device can check off several boxes at once, which is a more cost efficient way forward. Neat Bar, for example, combines a powerful camera with a 5-mic array and easily snaps onto the top or bottom of a display.
Affordability
Webcams today are an affordable piece of equipment that won't break the bank, which is great news for companies conducting business via video.
Multi functional devices are an even more cost effective option, combining cameras, mics, and sometimes a screen too all in one device – without compromising on the quality of the image or audio. Neat Board for instance, blends touchscreen whiteboarding technology with a camera, microphones and speakers for video conferencing, for the ultimate in virtual collaboration. It's all about assessing what kinds of devices will best serve your team and the kinds of meetings they need to carry out day to day.
Explore Neat Video Collaboration Solutions
Now that you understand why choosing the right conference room webcam is so key and the things you need to consider to get the right one, you're ready to go. We invite you to explore Neat's award-winning range of next generation devices for powerful meeting room cameras built in to tech that does so much more.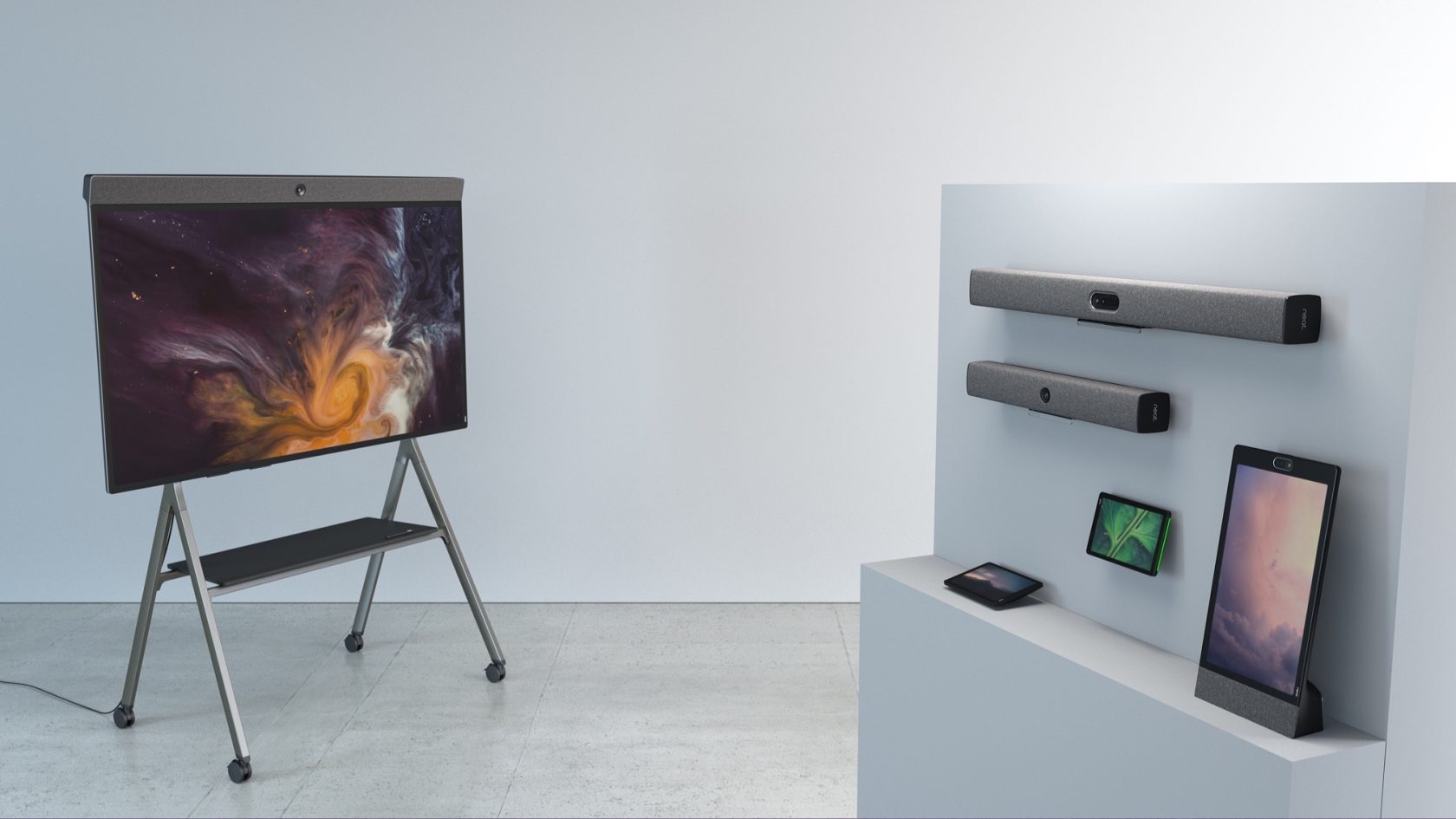 References