What a year!
Neat, Oct 13, 2020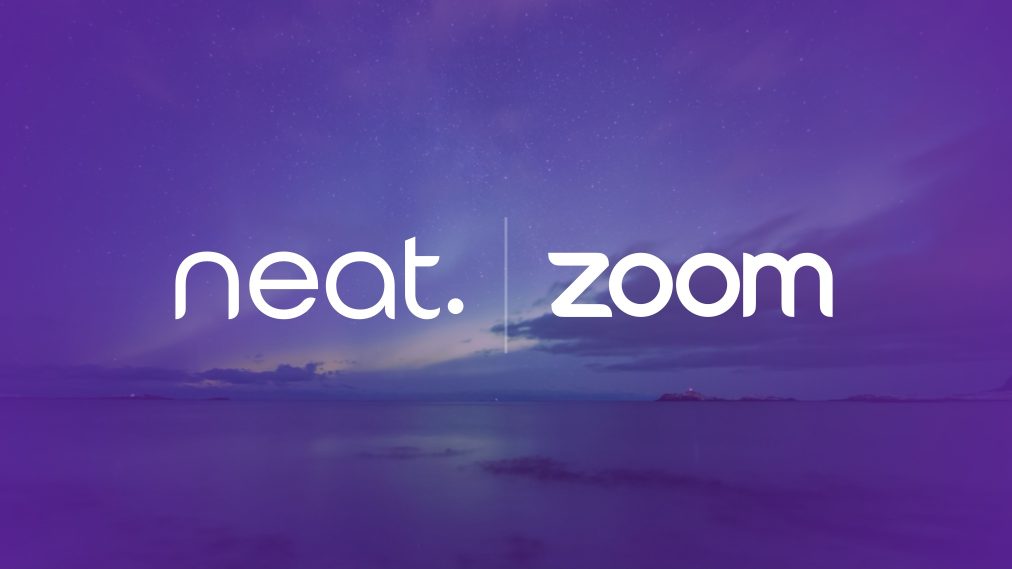 Neat is immensely proud to celebrate our one-year anniversary at Zoomtopia 2020.
Zoomtopia 2020 is only a day away and marks a considerable milestone for Neat. With much fanfare and excitement, we launched our company just one year ago at Zoomtopia 2019, kicking off by introducing Zoom customers to our specifically designed for Zoom simple and reliable video devices, Neat Bar, Neat Pad and Neat Board. Since then, it's been a helluva ride. Both exhilarating and challenging. The COVID-19 global pandemic has forced people into thinking about new ways of working, collaborating, teaching and meeting. For Neat, it's driven us to dream up new ways of delivering unique video collaboration devices and services together with Zoom that best cater to Zoom customers individual needs in these extraordinary times.
Video became a lifeline
As governments established lockdowns and people took to remote working, teaching, learning and socializing, video became a lifeline for so many of us around the globe. Offering simplicity, flexibility and speed, Neat Bar particularly came into its own and has become a big hit with many Zoom customers. Far beyond our initial expectations, we've been amazed at the different ways in which people are using Neat Bar. Many have been deploying it as part of their desk setup at home or in their living room, while others in open office spaces, huddle rooms, and even places that never had video before, such as gyms, yoga studios and classrooms.
Rapid global expansion
Thanks to the overwhelming encouragement of Zoom customers worldwide, we've been fortunate to have sustained continuous healthy growth during our first year. Over the past six months alone, the Neat team has more than doubled. We now have additional team members in engineering, support, sales, operations and marketing. Consequently, our global reach has rapidly expanded, meaning we can offer even greater support to Zoom customers. We have new offices in Oslo and Chicago, and distribution centers in the US, Europe and Japan, with sales leaders located throughout each territory. We're also about to open a US distribution center in California and one in Australia. To offer extra flexibility in how Zoom customers decide to buy from Neat, we recently launched our global partner program to complement our existing direct sales model. So far it includes over 20 carefully selected partners throughout the US, the UK, Europe, the Middle East and Asia-pacific region.
Making everything easy
At Zoomtopia 2019, we set out on our mission to solve challenges for Zoom customers across the entire customer journey, determined to make everything as easy, adaptable and secure as possible for people, both in and out of the meeting room. And that's precisely what we've done. We've ensured Neat devices are simple to buy, install, set up and use, and that we provide Zoom customers with regular updates incorporating innovative new features. Also, people can choose between one-off purchasing or various subscription offerings. As a result, we've managed to build up an impressive and loyal customer base. We've been able to help, support and service Zoom customers within companies and organizations big and small across all kinds of educational institutions, industries and business sectors. All of whom are getting to experience Zoom Rooms the Neat way.
Delivering what we promised
Now that Zoomtopia 2020 is almost here, we're happy to say that even in the wake of the pandemic, the uncertainty of the new normal and the evolution of how people define what a meeting space is, we've kept on adapting and improving. We've delivered on every promise we initially made, and all Neat products continue to be available, in stock and shipped. Throughout everything, Neat is committed more than ever to addressing whatever meeting room challenges Zoom customers face today and in the future.
We're incredibly excited about Zoomtopia 2020 and can't wait to show you what brilliant new things we've been cooking up together with Zoom. Keep an eye open for our Zoomtopia sponsorship page on Zoomtopia.com during the event or visit neat.no tomorrow to find out more.