Twice the Device
Neat, Jun 16, 2020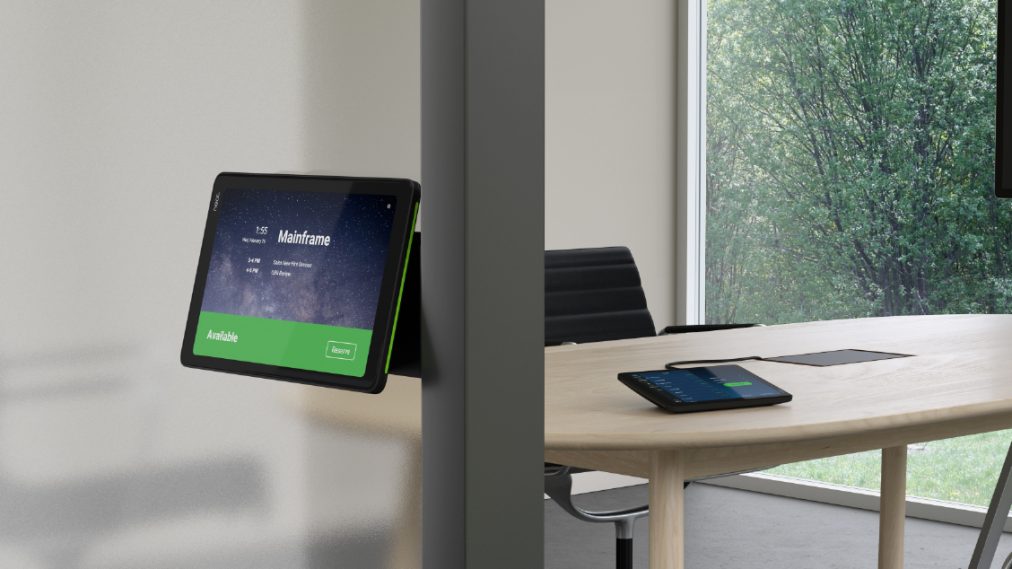 Neat Pad: Inside every Zoom Room. Outside any meeting room.
You asked, and we listened!
Neat Pad, our simple and elegant touch screen is now available as a controller for every Zoom Room or scheduler for any meeting room. So you can add Neat Pad to whatever existing Mac, Android, NUC/PC-based Zoom Rooms systems you're operating, without needing an iPad or other consumer-grade tablet controller. Or you can add Neat Pad as a scheduling display outside any of your meeting rooms, even those without Neat devices.
Reliable and always ready
Neat Pad has been designed specifically for meeting rooms to deliver a reliable, always-ready experience. When paired with third-party Zoom Rooms systems, you no longer have to worry about iOS updates, battery life or unreliable wireless sharing. Neat Pad includes a host of exciting new features and capabilities.
As part of our upcoming software release in July, you'll finally be able to enjoy superb one tap direct wireless content sharing, every time. And in further software releases, Neat Pad will empower you to monitor air quality, humidity, CO2 and VOC levels in the room.
Optimal management of any room
In scheduling mode, you can install Neat Pad outside any meeting room for optimal room management. You don't need another Zoom Rooms license, and if necessary, you can set up multiple Neat Pad schedulers. Neat Pad displays all events booked, besides letting you instantly reserve the room without having to go through your other calendar systems. Red and green side LED indicators also show room availability at a glance, even from down a corridor.
With its sleek design, incorporating ideal screen angle for smooth interaction and viewing, Neat Pad is purpose-built for all meeting rooms and beautifully blends in anywhere, whether placed on a table, wall or mullion. And thanks to just one Power over Ethernet cable, Neat Pad never runs out of battery. It's always on, ready for you to leap into action.
Simple to set-up
Setting up Neat Pad couldn't be simpler either. It includes a wall and side mount, so it's easy for anyone to install and quickly get going. Use the wall mount to fix Neat Pad to your meeting room wall as a controller or outside your meeting room as a scheduling display. Apply the side mount to attach Neat Pad to the edge of your doorframe or mullion.
Neat Pad is a dedicated hardware device that's fully managed from the Zoom Portal, with all updates, upgrades and support securely applied through Zoom. It costs $500 and can be ordered directly from us at www.neat.no. We offer same day, global shipping with up to the minute tracking.