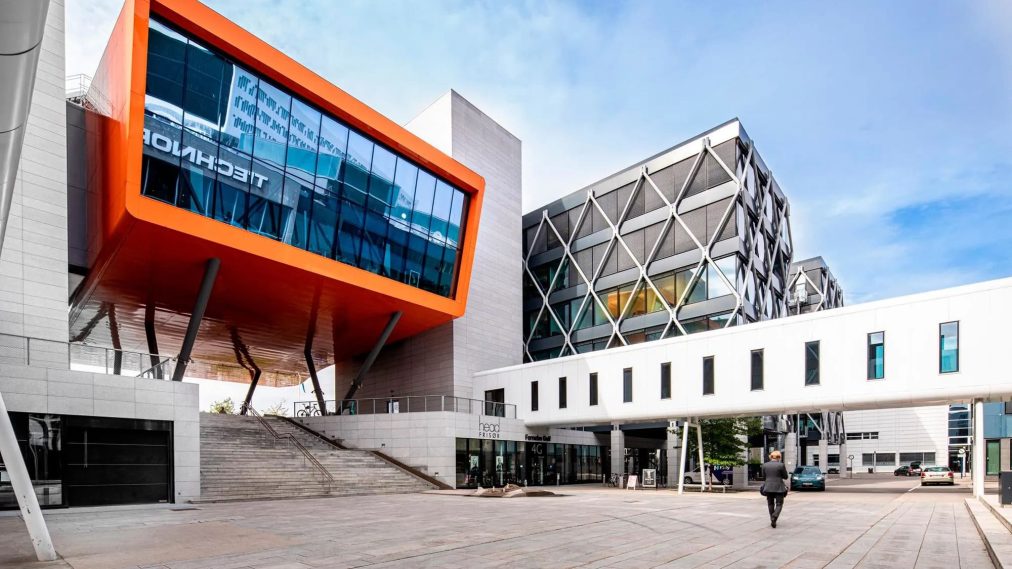 Bucking the trend for downsizing, we at Neat moved into our bigger and better Oslo headquarters earlier this month. But before settling in, we quizzed Heidi Tolo of IARK – our entrusted interior architects – about changes to the world of work, how our new space is the perfect testbed for our devices and why the couch is the new desk.
Located on the edge of the Oslo Fjord sits Technopolis, or as it's known in the global communications industry, Video Valley. Established within the spectacular mid-century terminal of the city's former international airport, Technopolis covers 70,000 sqm of flexible office space and plays host to a wide range of businesses, ranging from fresh-faced start-ups to national conglomerates.
Growing up quickly
Having rapidly outgrown our previous premises at Technopolis, we set about increasing our office space, but not before calling in the services of leading interior architects IARK. While most of IARK's clients are looking to reduce their office size, owing to the seemingly permanent shift to flexible working, Neat presented the challenge of going in the opposite direction.
"Not very many companies are expanding like Neat." Explained Heidi Tolo, a founding partner at IARK. "But companies who work in digital communications are definitely growing."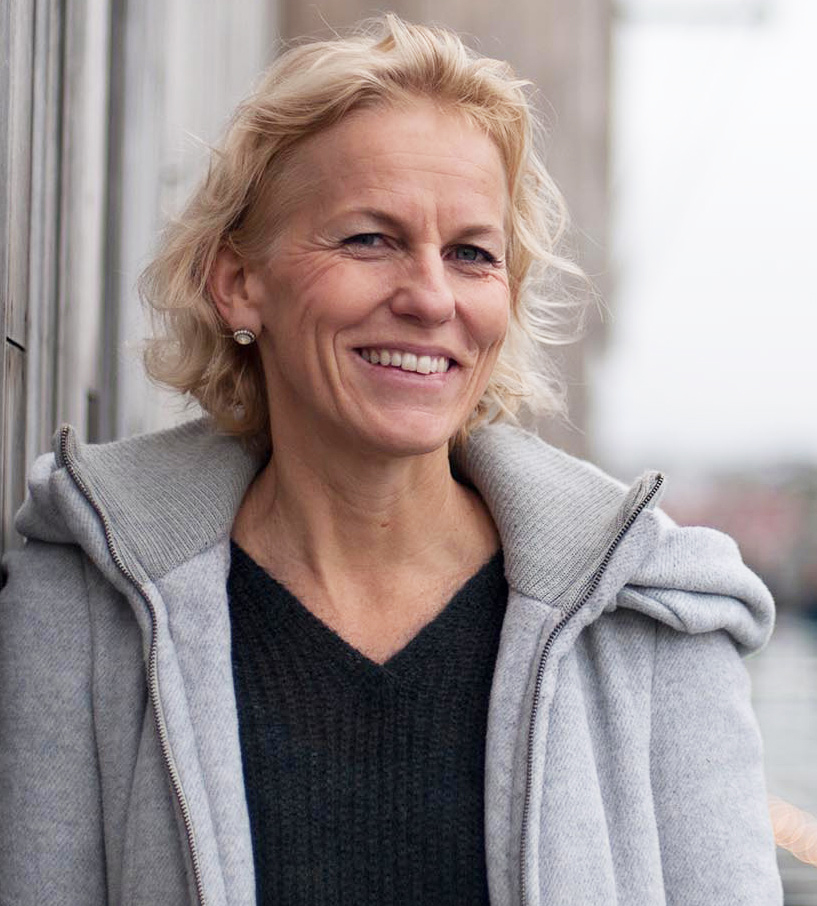 Practicing what we preach
The team at IARK was initially tasked to create an environment that enabled us to successfully operate across a wide variety of workspaces, workstyles and timezones, which could be effortlessly upscaled as our global team grows month on month.
Our Oslo office is home to our research and development team. Subsequently, our new office needed to be first and foremost, a real-world test center for Neat devices while also mirroring the needs and spaces of our customers, present and future.
"We loved the fact you have these beautiful products," remembered Heidi. "And we wanted to see them work in big spaces and small spaces, with many people or fewer people. So, we planned a lot of different rooms, different sizes, different furniture and everything."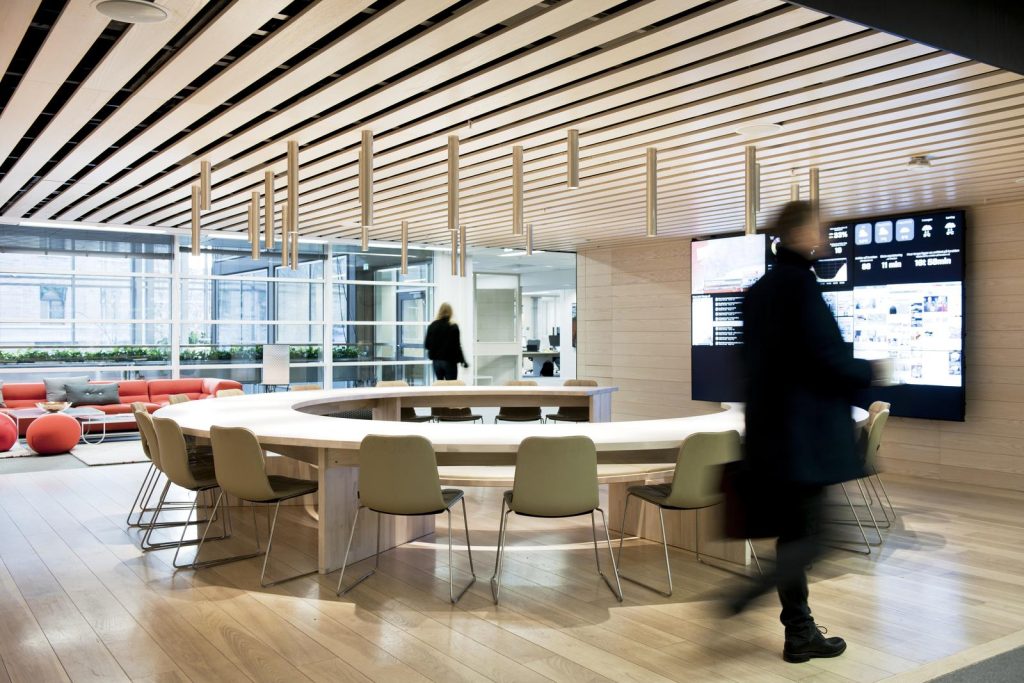 Emerging trends
With the world of office-based work fragmenting into numerous styles and spaces, Heidi and her team have identified several trends emerging in the way offices are heading, many of which IARK are spearheading.
"We think the workplace should predominantly be a place to meet, collaborate and socialize, as well as for younger employees to learn their trade." Said Heidi.
"It's not so important that you now have a concentrated area for solo work. The home or satellite office will take that position. The winners will be the companies with the nicest premises and the best free lunches. We're only people. We're easy to buy!" added Heidi with a laugh.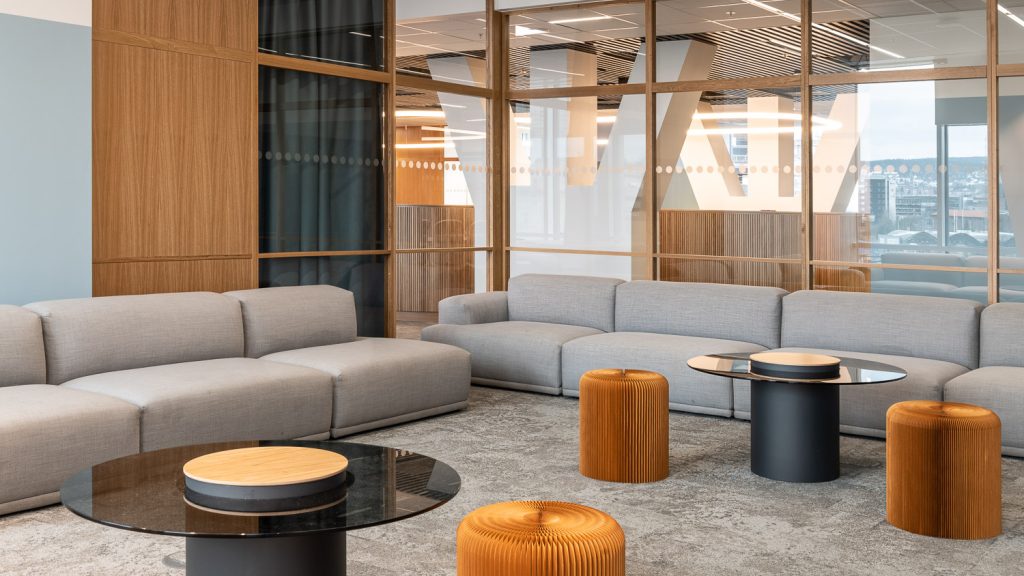 Sofa, so good
So, we can surmise how companies are likely to configure their future office spaces and use them, but how will they be furnished?
Heidi elaborates, "We had a compelling case from Telia (Norwegian telecoms company). They set up a whole floor just for collaboration where we tried out all kinds of different spaces and put in all types of furniture."
As advocates of sustainability, IARK recommissioned a surplus of sofas to kit out a 14-person meeting room while purposefully removing all the tables.
"Now nobody sits with their device on their laps, so nobody tries to multitask," remembered Heidi. "People are sitting more comfortably and, as a consequence, they're a lot more present in meetings. The sofa room became the most popular by far. Even the board prefers to have their meetings in that room. Just taking away a table is interesting to do sometimes."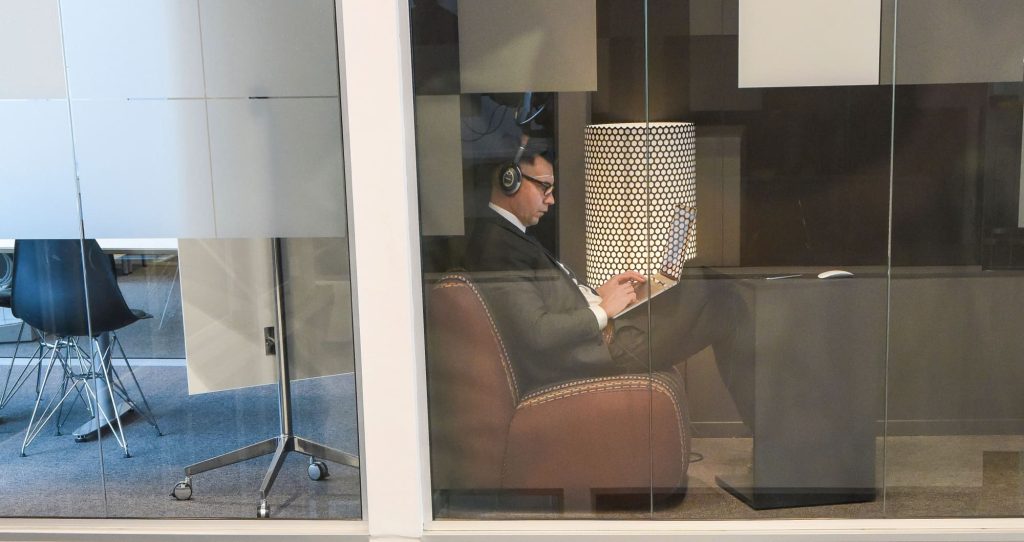 Watch this space
We'll be sharing video clips and photos of our new HQ over the next few weeks, so stay tuned!
IARK was established in 2011 and currently employs 37 people. The Oslo-based practice delivers on all things interiors, from workplace development to furniture design.
For more information visit iark.no
Photos: IARK and Technopolis