Keep on an Even Keel
Neat, Jan 12, 2021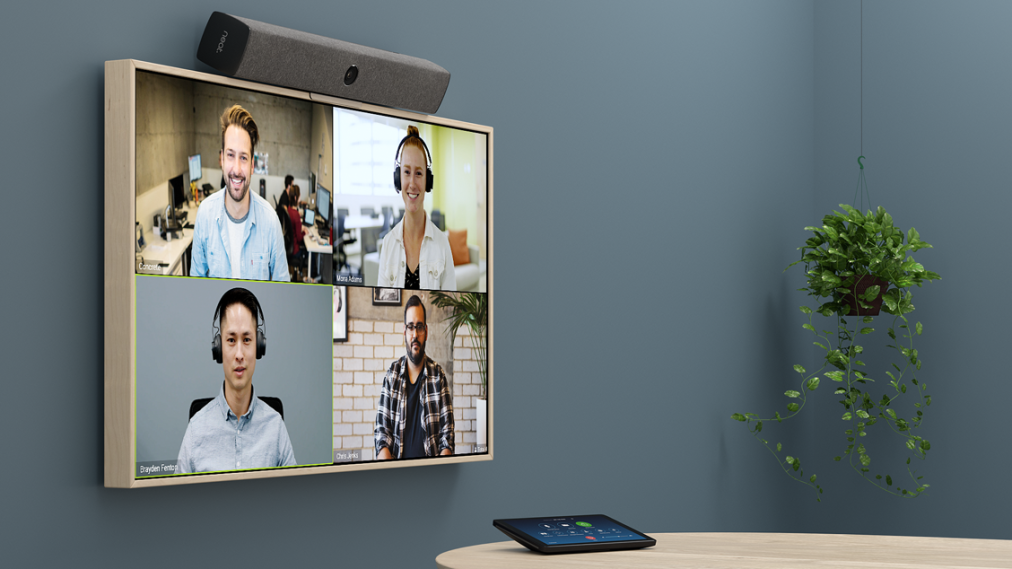 Neat's top 5 tips for building better business stability to survive and thrive throughout the new normal in 2021.
Navigating the coronavirus and its aftermath is one of the most daunting challenges businesses face. The global pandemic has forced people to completely re-evaluate how they work and interact with colleagues and customers. Consequently, it's driven companies to address how best to safeguard against other disruptive events in the future, while assessing what's preferable for their employees. Without a doubt, video collaboration and especially Zoom continue to help keep all kinds of businesses afloat, and teams working in sync. But as cities across the US and other countries remain tightly locked down, things are as uncertain as ever, despite public health authorities administering the first wave of COVID-19 vaccinations. At present, many companies are hoping for a return to the office sometime between June and September. That being so, what should your company do to ensure it survives and thrives throughout this ever-evolving new normal? And how can deploying Neat's pioneering video hardware devices enhance your Zoom Rooms experience further?
Here are our top 5 tips:
1. Build an office environment that supports a hybrid workforce.
Many companies are currently testing the idea of a flexible working week, where employees work, say, three days in the office for head-on collaboration and team-building work, while working the rest of the time at home. Therefore, it's more important than ever that the office supports work which people need to do in person. That means revamping your offices by creating more meeting spaces for collaborative work and equipping them with video technology to connect other offices and remote workers, configuring rooms to promote spreading out and monitoring to secure a safe and healthy environment.
2. Encourage remote workers.
Lockdowns are showing us how vital video is for maintaining cohesive teams. Once authorities finally lift restrictions, with a mix of office and remote workers, keep the remote team top of mind by continually using video but enhance their experience by providing leading-edge video devices that allow for multiple screens. Then you can maximize productivity and leverage video technology in the office to bring synergy between in-room and remote participants.
3. Uphold the free-flowing exchange of ideas.
What workers generally miss most about the office is the free-flowing exchange of ideas and spaces to brainstorm. Having the right technology, remote and office workers can reproduce that virtually. Devices incorporating annotations, whiteboarding, chat support, and business and productivity app capabilities will all help enhance creativity.
4. Meet customers where they are.
Come summer or autumn 2021 some customers will feel ready to be back in person, while others may prefer to continue physically distancing. Whether we're talking about an enterprise customer experience center or a fitness studio, businesses need to have the flexibility to support all their customers equally. Video collaboration is a means to do that.
5. Grow your community and culture remotely.
One of the main concerns in managing a remote workforce is ensuring they stay engaged and a vital part of the company community and culture. Businesses can leverage video for virtual team-building events, happy hours, etc., and social collaboration tools for ongoing team communication. Plus, video makes it easy to offer online health and wellness classes, professional development opportunities and interest group meetings to build a robust and cohesive community and culture.
Neat devices are capable of delivering all of the above and more. Specifically designed for Zoom, they're incredibly easy to install, set up and use and come with a wealth of unique features that are fully manageable through the Zoom portal. Aside from phenomenal audio-visual quality, annotations and whiteboarding, they include a set of advanced capabilities like Neat Sense, which empowers you to monitor and maintain a safe and healthy working environment. Available on the Zoom dashboard soon, Neat Sense lets you keep track of noise, light, and for optimal social distancing, the number of people present in a room, or whether it's empty. You'll also be able to assess environmental factors, including air quality, humidity, CO2 and VOC (organic chemical levels in the room – scents, odors, etc.)
Closer human connection
Radically reshaping how you and others in the meeting room engage with your remote colleagues and clients, Neat devices have what we call Neat Symmetry. Neat Symmetry zooms in on everyone in the room and presents them up close and personal in Gallery View. It enables anyone remote to see and read every facial expression and gesture, leading to greater spontaneous face-to-face communication.
For a more in-depth overview of the impact of video and how you can swiftly transform your meeting rooms into better video-equipped collaboration hubs for the future, download our e-book 'A guide to business resilience and continuity.'
To get more info about Neat devices or order directly online, visit neat.no. We offer free worldwide shipping and can deliver in just a few days. What's more, we've extended our 100% satisfaction guarantee to 100 days. So, now you can try Neat devices standalone risk-free for three months.
Are you ready to up your game in 2021?