Berlin-Based Online Travel Agency Embarks on Hybrid Work Adventure
Neat, Aug 10, 2021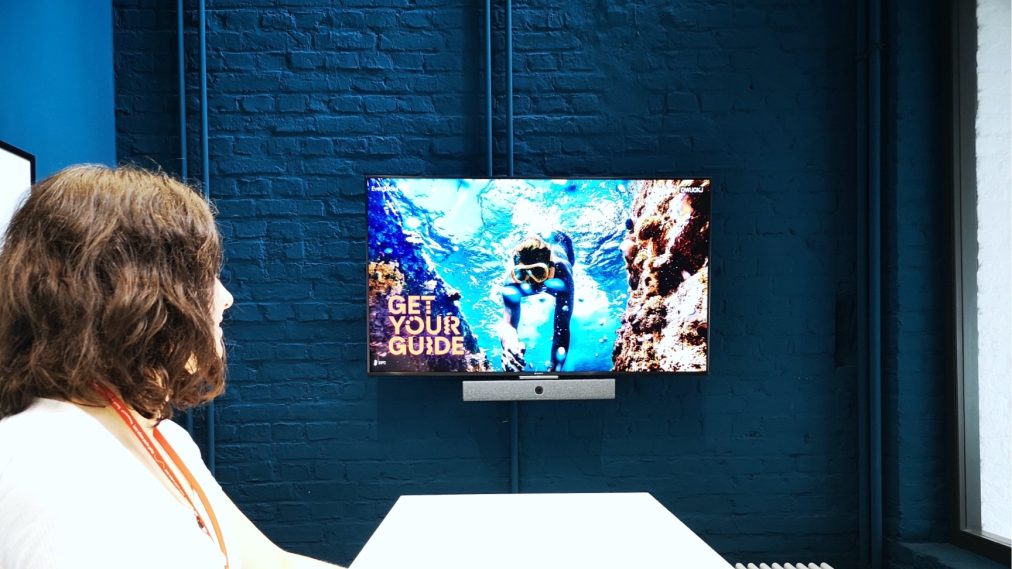 Zoom and Neat deployment give GetYourGuide the smart office of the future today.
GetYourGuide, the Berlin-based leading tours and activities booking platform, is on a mission to help travelers enjoy extraordinary trips by providing personalized recommendations, making journeys more informative, entertaining and stress-free. Accessible via its website and mobile app, GetYourGuide delivers comprehensive booking and travel assistance for destinations worldwide, with more than 45 million tours, activities and attraction tickets booked since co-founders Johannes Reck and Tao Tao established the company in 2008.

When the global pandemic forced office closures and suspended most overseas travel, GetYourGuide took the opportunity to evaluate how its 700 employees collaborated and so started building the foundation for a more innovative and resilient future. With remote and hybrid work expected to be tomorrow's new business model, GetYourGuide combined Zoom and Neat to create an in-office and virtual working environment where its entire team can collaborate safely and seamlessly.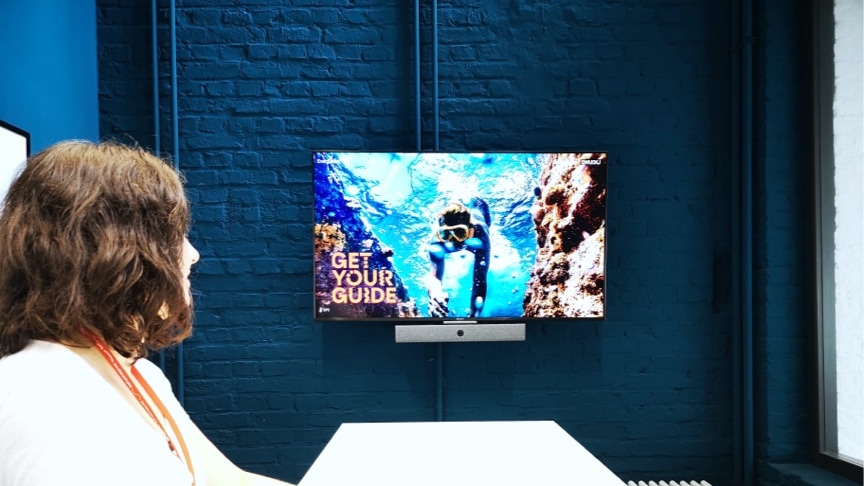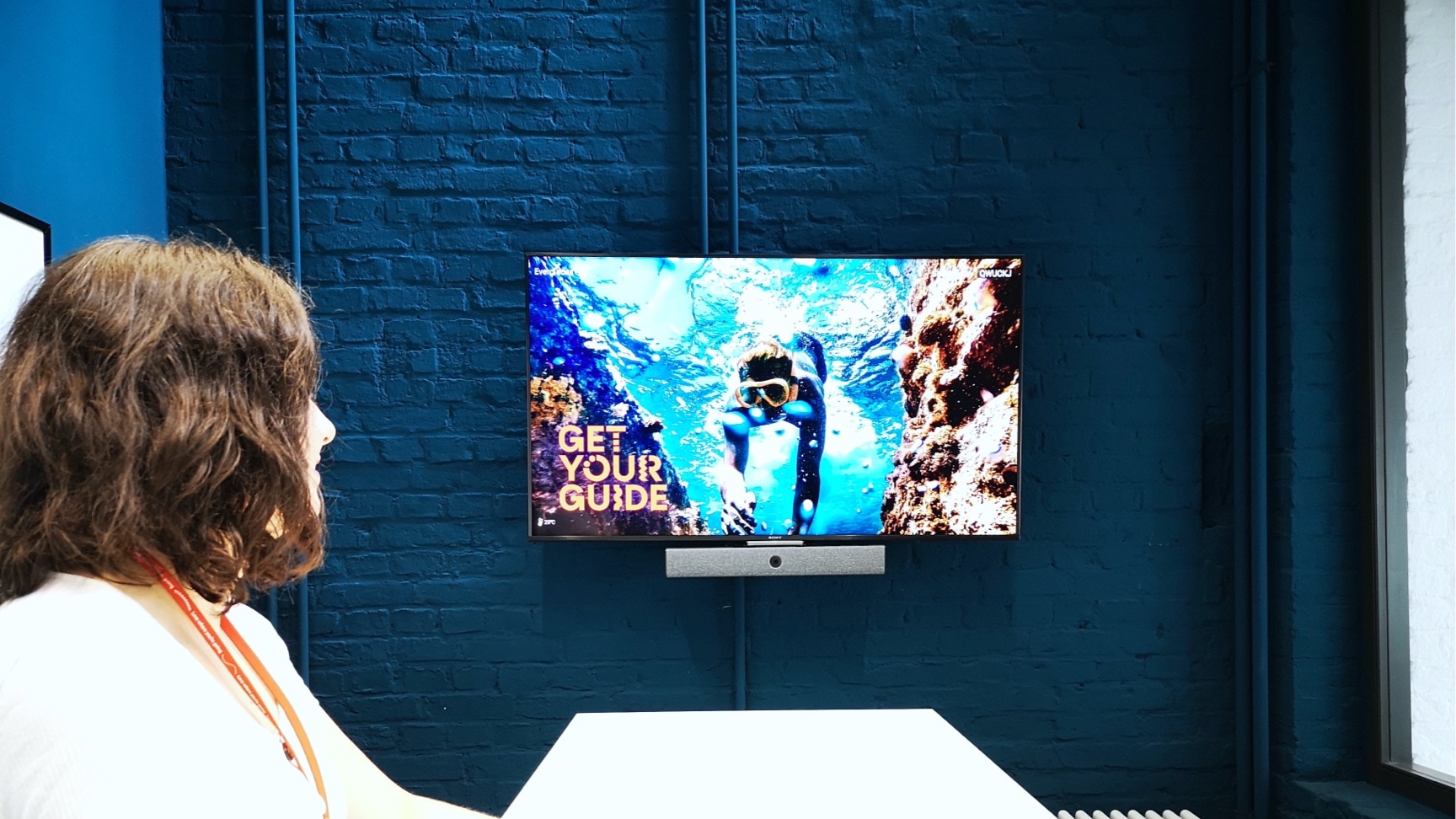 Smooth transition to remote work
As Zoom had been GetYourGuide's standardized video conferencing platform throughout all its bricks and mortar premises internationally, employees could smoothly transition from working in-office to working from home within just a few days of the initial COVID-19 lockdowns.
"Zoom's consistent, quality audio and video made it easy for our teams to collaborate from home," said Alessio Pellegrini, IT Team Lead, GetYourGuide. "Plus, Zoom's infrastructure integrates with other applications and matches our agile work environment so we can keep both our remote and in-office team members productive."
Zoom enabled GetYourGuide's employees to build and expand the company's website without missing a beat, helping customers make exciting travel plans once restrictions started lifting. At the same time, teams spanning the globe could easily interact and even retain and adapt company traditions. By shifting in-person team meetings and their annual Sales Winter Summit to virtual events, they created an atmosphere that included work and more relaxed team-building fun.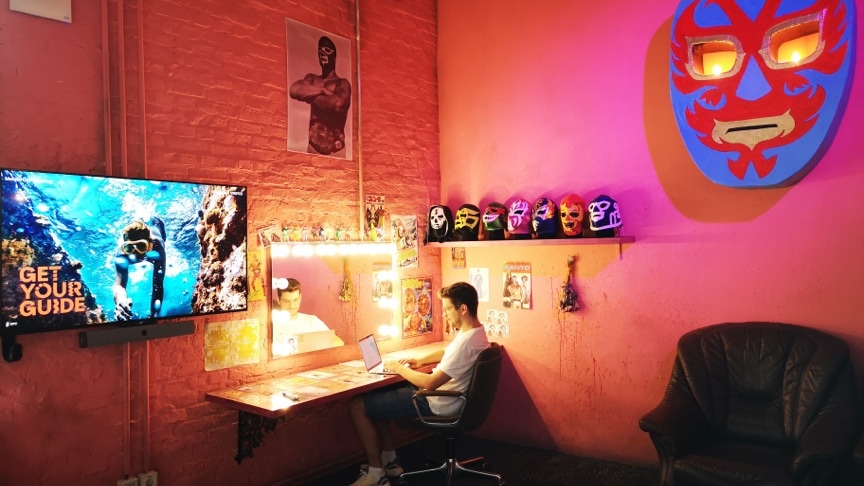 Building the smart office of the future
Even while lockdowns remained in place, GetYourGuide began preparing to bring employees back to its offices, surmising that a return-to-office would most likely involve a mix of people working remote and in-office going forward. As a result, recognizing that employees would need to collaborate as efficiently as they did when everyone was at home, GetYourGuide's IT team decided to enhance its Zoom-enabled video conferencing set-up across meeting rooms and collaboration spaces by deploying Neat Bar throughout its Berlin headquarters. "Compared to our previous solution, Neat's aesthetic design is next level, removing tedious, cable-heavy set-ups," added Pellegrini.
I've tried many different video conferencing products, and I believe with Neat, we've found the right solution for GetYourGuide."
Everyone at GetYourGuide was quick to embrace Neat Bar with Zoom Rooms throughout the company's meeting spaces once employees began returning to the office. The perfectly compatible combination of Neat and Zoom gives GetYourGuide's hybrid workforce the means to better maintain close collaboration and productivity regardless of location. What's more, as a rapidly growing start-up, the company benefited from using Neat and Zoom to onboard new employees hitch-free, easily integrating new team members into the company without them feeling isolated by their remote environment.
"Employees enjoy how simple it is to join and manage meetings," said Maja Bobeta, User Support Lead, GetYourGuide. "We've had very few issues raised to IT about the solution, and users have shared that they prefer using Neat Bar rather than their laptops, as it frees their laptop for note-taking or other tasks and provides a much better sound quality and camera view."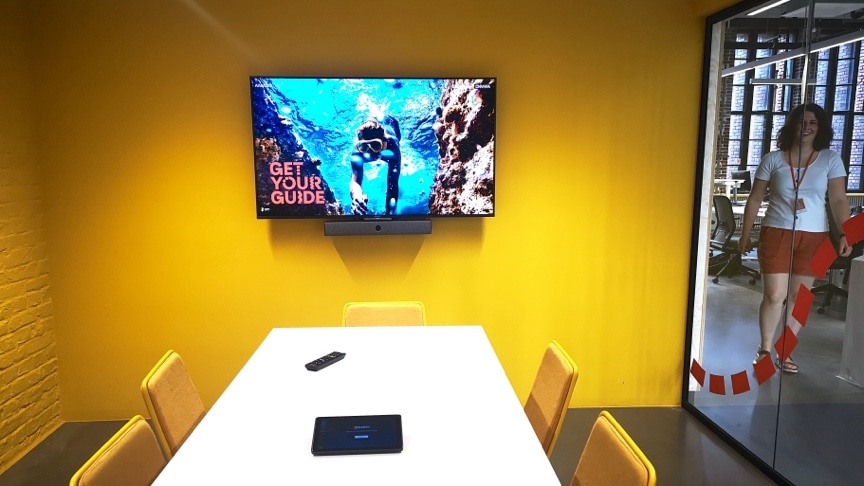 Supporting a safer return-to-office
Additionally, GetYourGuide is taking advantage of Neat's advanced capabilities to support a more intelligent meeting experience and safer return-to-office. Besides all Neat devices featuring pioneering technology such as Neat Symmetry, which helps bring in-office and remote teams closer together and Neat Bubble, which cuts out any external noises outside of the camera view, GetYourGuide is particularly impressed with Neat Sense.
Neat Sense is an advanced set of smart room sensor technology that gives you accurate real-time room analytics for healthier, safer, more cost-effective meeting spaces. It enables anyone to manage and monitor air quality, humidity, CO2 and Volatile Organic Compounds (VOCs are organic chemicals, odors, scents, etc.) and the number of people in the room, ambient noise and lighting conditions.
"At our headquarters, some meeting rooms still need to be monitored for ventilation and temperature and adjusted by opening doors or windows to ensure optimal airflow," added Bobeta. "With Neat Sense, we can easily plan for a safer return-to-office and implement alerts so users can ensure a comfortable environment in their meeting spaces."
Despite lockdowns and restrictions fluctuating, GetYourGuide's employees are successfully combining being at the office and working from home with minimal fuss, which is great news for holidaymakers. As millions of customers worldwide anxiously anticipate travelling again after over a year of border closures, GetYourGuide is ready to help them realize their dream trip.