Why You Should Use A Soundbar For Conference Room Meetings
Hayley Cannon, Jun 20, 2022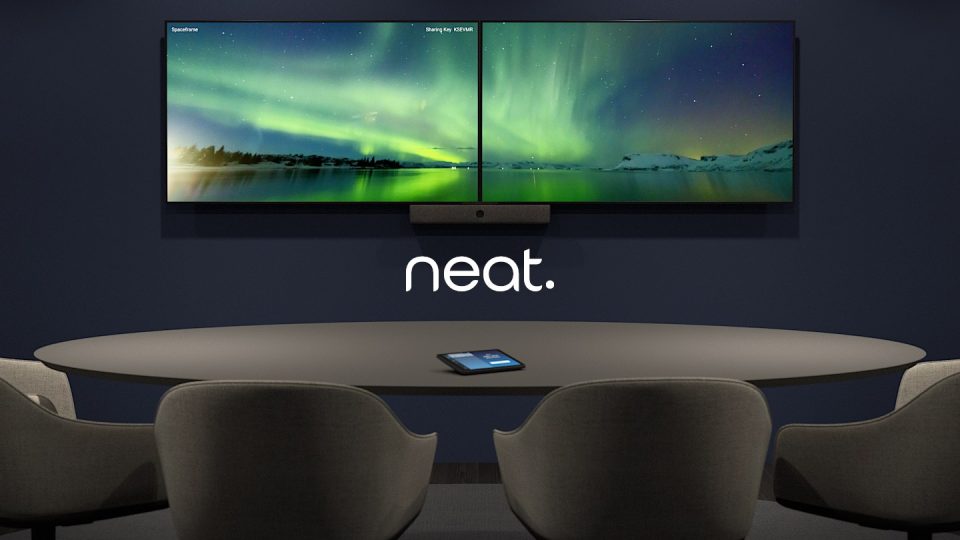 Key takeaways
Soundbars deliver the high-end audio you need without adding bulky speakers to your conference room.
Some soundbars incorporate video capture for an all-in-one solution to video conferencing.
The best soundbars are easy to install and use. And they cost a fraction of the price of traditional AV solutions.
There is a lot of product variation so hone your purchase criteria and do your research.
What is a soundbar?
A soundbar for video conference room – or sound bar – is a speaker shaped like a long bar, to neatly fit below a screen and deliver great acoustics. Inside a soundbar there are multiple speakers and the best soundbars contain a subwoofer too. The result is high-performance audio with a surround sound effect, at a more affordable price-point versus traditional stereo sound systems.
Some soundbars also have a built-in camera, transforming the device into a holistic solution for video conferencing. That's audio and visual all in one.
Soundbar benefits: why choose a soundbar over other audio solutions?
Better quality sound
As TV's and screens have got slimmer, sound quality has suffered. Smaller, rear-facing speakers fail to deliver on audio quality and bass. A soundbar overcomes this problem.
Higher-quality presentations
The high quality audio experience delivered by a soundbar guarantees your presentations are impactful: dialogue that is clear as a bell and music that is richer and never tinny. With the right soundbar you can feel confident in your first impression.
Soundbars combine audio and video
Soundbars with a built-in camera are a clear winner for video conferencing, delivering video capture, voice clarity and clear dialogue all in one device.
Flexible for different meeting spaces
Soundbars by nature are a compact solution, ideal for smaller huddle rooms. However there are also models on the market that work just as well for larger meeting spaces, like the powerful Neat Bar Pro.
Fewer cables
No more unsightly tangled cables. The best soundbars connect to screens with just one wire, usually an HDMI cable, for a sleek and minimal aesthetic that makes a great first impression.
Easy to install
High quality soundbars are designed to be sleek and light, with snap-on mounts made to fit snugly above or below one or more screens. This makes them both easy to install and move to other rooms if portability is something you require.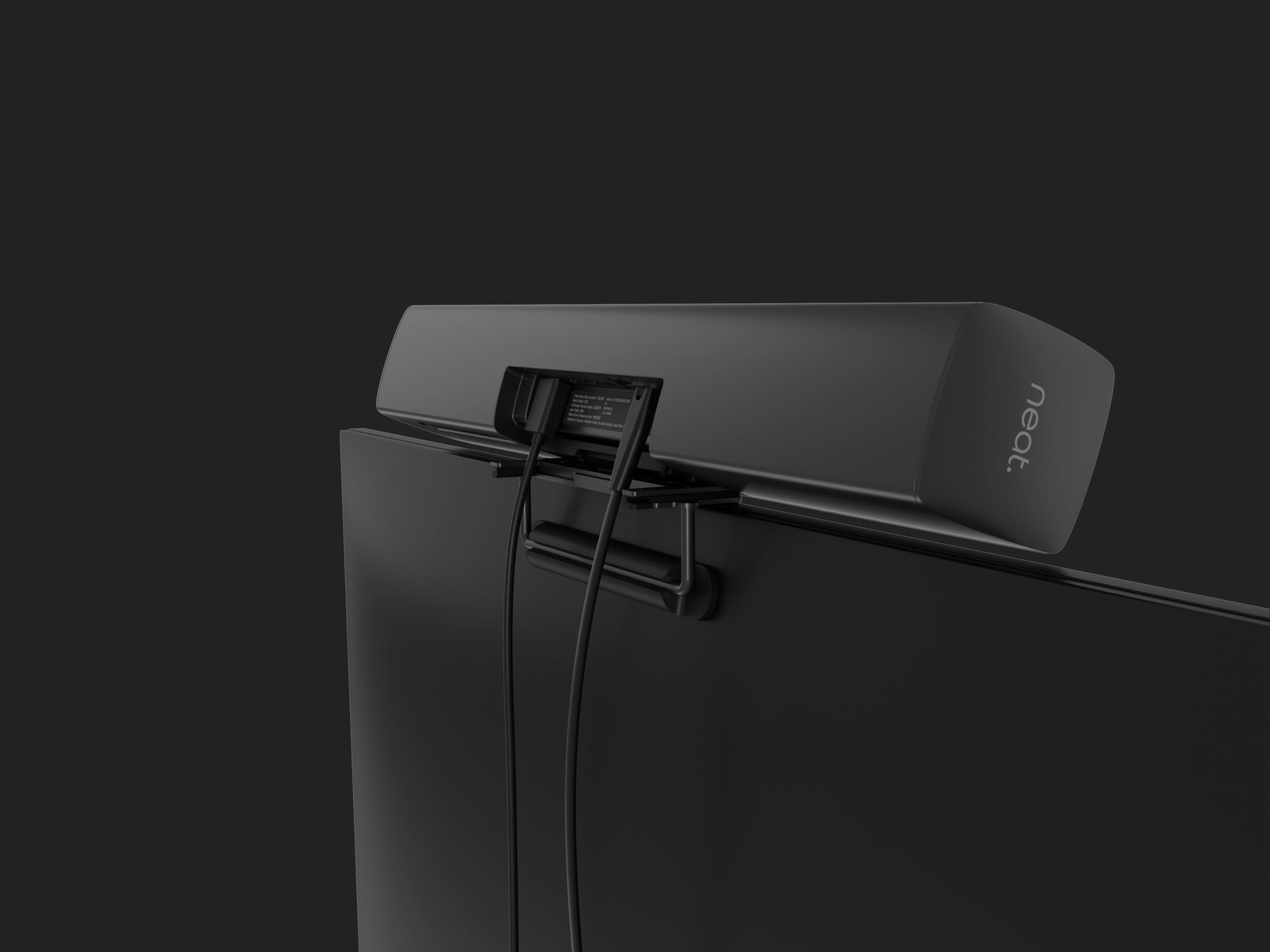 Soundbars are user-friendly
Next generation soundbars like Neat Bar self-activate the moment you walk in the room, immediately turning on your meeting room monitor and checking you into the room. Neat Bar also auto-flips the view, ensuring it is correct, whichever way you position Neat Bar in the room. You can also wirelessly share your screen or start your meeting with just one tap.
More affordable than traditional AV
Soundbars deliver a premium audio experience for a lower price versus more traditional meeting room sound solutions. Many companies are now choosing soundbars because they represent good value. Good news for companies looking to up-level their technology, whilst sticking to a budget.
Some soundbars also come with great value extras as standard, like Neat Bar which comes with Neat Pad. Neat Pad is a dynamic touch screen that can control meetings or display meeting room availability. No more interruptions. Passers-by can easily check when the meeting room will next be free.
Curious to get to know Neat?
Looking for the best soundbar for voice clarity? Then it's time to learn more about Neat Bar, or any of our other plug-and-play devices, we have loads of great information for you to peruse.
References
Soundbar. Wikipedia.
The Neat Bar Review: Designed For Zoom. U C Today.
ISE 2020: Neat Shows Off Its Neat Bar for Use with Zoom Rooms. Rave Pubs YouTube channel.